Fertilization program for growing peas with Haifa fertilizers, to achieve optimal plant nutrition and excellent yield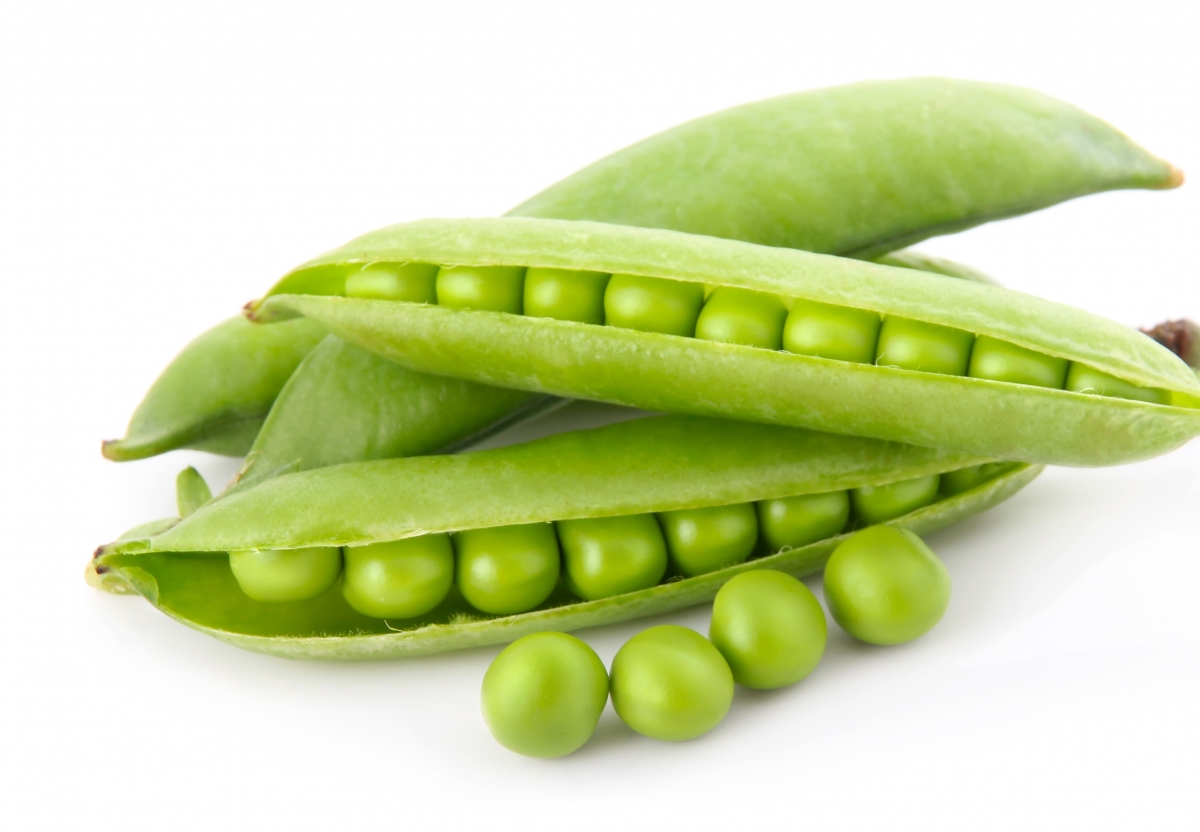 Growing method: open field.
Plant density: 400,000 - 800,000 plants / ha. Directly sown in the field.
Expected yield: in the range of 2.5-10.0 Ton/ha, depending mainly on variety and method of harvesting and degree of seed maturity.
The crop requires well-drained soils, which allow a good symbiotic activity on the roots.
Preferred pH = 6.0-7.5. Calcareous soils may cause plant chlorosis.
Macronutrients uptake (Kg/ha) at a yield of 7 T/ha

N

P2O5

K2O

MgO

CaO

146

44

125

12

62
Nutrition recommendations
Base dressing: In normal soil conditions, N requirements are assured by symbiotic activity. Application of N fertilizers is advisable only during the initial stages, and/or in adverse climatic or soil conditions.
30 Kg/ha N (as 65 Kg/ha urea).
110-160 Kg/ha P2O5 (as 550-800 Kg/ha single superphosphate).
110 Kg/ha K2O (as 220 Kg/ha potassium sulphate).
Fertilizers should be well incorporated into the soil.

After sowing apply by fertigation at intervals that suit local conditions:(sandy soils require shorter irrigation intervals than heavy soils). Too low potassium may cause insufficient colour of the pods. Therefore, potassium should be applied in increased amounts while pods are starting their intensive development.
Growth period from sowing to harvest time, is highly dependent upon temperature and climatic conditions, but it is always longer than 70 days. It is difficult to predict, therefore, the exact timing and dosing of fertigation as top-dressing.
Our recommended schedule for the K application by fertigation/S.D
Growth Stage (days after emergence)

Total K rate required (kg/ha)

Recommended source (kg/ha)

Rate (kg/ha)

Total

(Kg/ha/day)

0-30

30

65

2.17

30-60

50

SOP

100

3.33

60-harvest

20

SOP

40

2.0
Macro elements removed by 1 ton marketable product
N

P

K

Ca

Mg

S

Note – elemental form

---------------------------------------------------Kg / ton-----------------------------------------

15-40

2-4

9.0

1.0

3.3

2.0
Source: Kinoch: VOLHOUBARE LANDBOU, RSA. Processed by Frans Lourens, Haifa, RSA May, 1999.
Plant analysis guide
Nutrient sufficiency ranges (source: A & L, Agronomy Handbook, Ankerman & Large Eds.)
Peas

N

S

P

K

Mg

Ca

Na

B

Zn

Mn

Fe

Cu

Al

Mo

-------------------- % --------------------

------ p.p.m --------

From

4.50

0.20

0.30

1.80

0.35

1.10

0.01

15

40

40

50

10

10

To

6.00

0.60

0.60

2.50

0.80

1.80

0.20

45

80

70

150

30

80
Plant tissue sampling procedures
| Stage of growth | Plant part |
| --- | --- |
| Before flowering | Leaves from 3rd to 5th nodes from the top |