You are here
Programa foliar - Altos rendimientos y mejor calidad de Chile
En México, el chile no sólo es la hortaliza de mayor tradición, es también un cultivo de alto valor económico que se cultiva ampliamente en diversas regiones del País. Existe gran diversidad, entre los que destaca el ancho, serrano, jalapeño y pimiento y habanero. Actualmente las variedades de alto rendimiento exigen una nutrición balanceada en cada etapa de desarrollo. La línea de Haifa comprende fertilizantes sólidos solubles de elevada pureza, recomendables para aplicaciones foliares y en los programas de Nutrigación™.
Las dosis de fertilización depende del análisis del suelo, la meta de rendimiento y densidad de plantación.
Cuadro 2. EXTRACCIÓN DE MICRONUTRIENTES
POR TONELADA COSECHADA DE CHILE

NUTRIENTE
kg/ T.M.
FIERRO
Fe
109.2
MANGANESO
Mn
65.5
ZINC
Zn
44.0
COBRE
Cu
43.7
BORO
B
21.8
MOLIBDENO
Mo
0.4
Cuadro 1. EXTRACCIÓN DE NUTRIENTES
POR TONELADA COSECHADA DE CHILE

NUTRIENTE
kg/ T.M.
NITRÓGENO
N
3.5
FÓSFORO
P2O5
0.9
POTASIO
CaO
5.0
CALCIO
P2O5
1.4
MAGNESIO
MgO
1.7
AZUFRE
SO4
1.8
Fertilización de fondo
Se sugiere hacer la aplicación de una fertilización de fondo para mejores resultados . El concepto Multicote™ Agri es la aplicación de una mezcla física a la medida , ésta se basa en multicote™, fertilizante de liberación controlada y fuentes granuladas convencionales. El balance de las materias primas para la mezcla depende de la temperatura del medio (suelo o sustrato) , ciclo del cultivo y del complemento vía Nutrigación . Una de las ventajas de la mezcla Multicote™ Agri es que se reducen las unidades fertilizantes totales (Ver cuadro 7). Las dosis varían de 200 a 300 kg/ha.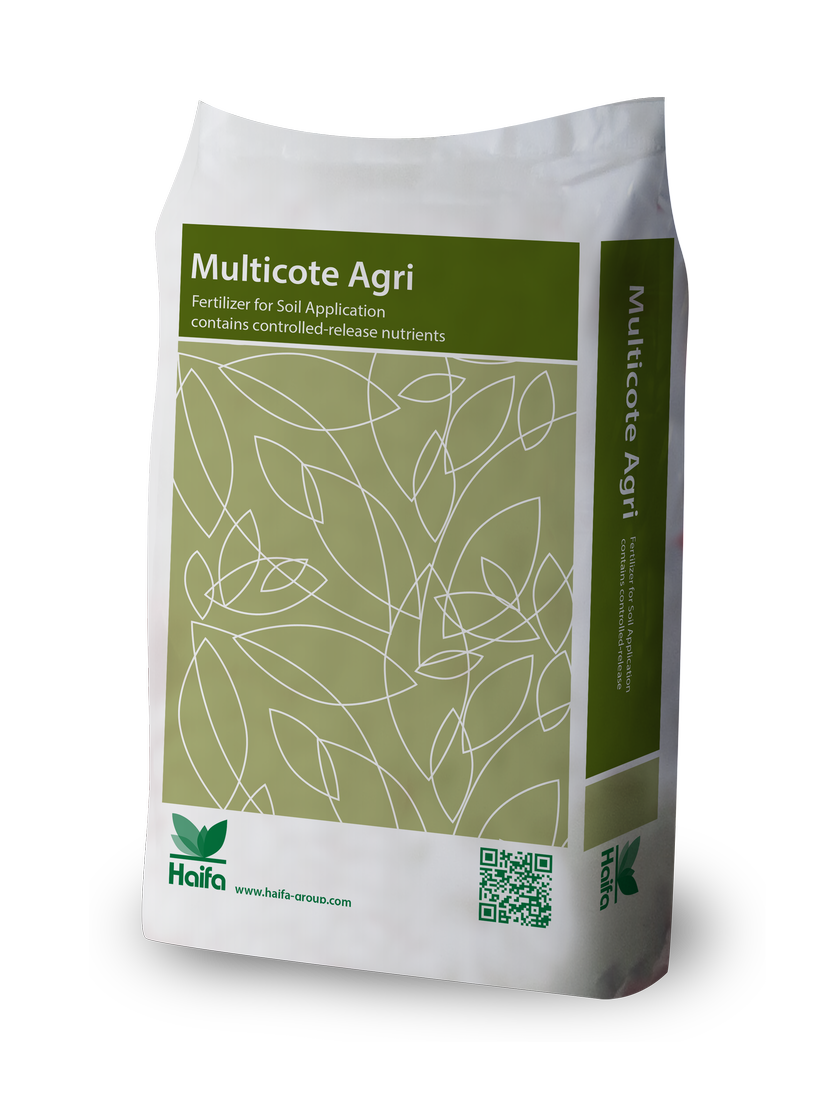 Cuadro 3. Multicote™ Agri COMO FERTILIZACIÓN DE FONDO

MEDIO
FÓRMULA
Relación N/ K
% NPK ENCAPSULADO
Suelo combinado Nutrigación reducida
Multicote

™

Agri 20-1-30
1:1.5
100%
Suelo (Fertilización sólida o nutrigación)
Multicote

™

Agri 15-15-15
1:1
(30-0-30)
SUSTRATO / HIDROPONIA
Multicote

™

Agri 16-2-32
1:2
100%
Notas:
1. La fertilización de fondo propuesta se debe complementar con Nutrigación.
2. Se puede adaptar la fórmula de Multicote™ a 4 u 8 meses o combinación de ambos de acuerdo al ciclo y temperaturas prevalecientes.
Trasplante
Regar solamente con agua durante los primeros 10 días y posteriormente iniciar la fertilización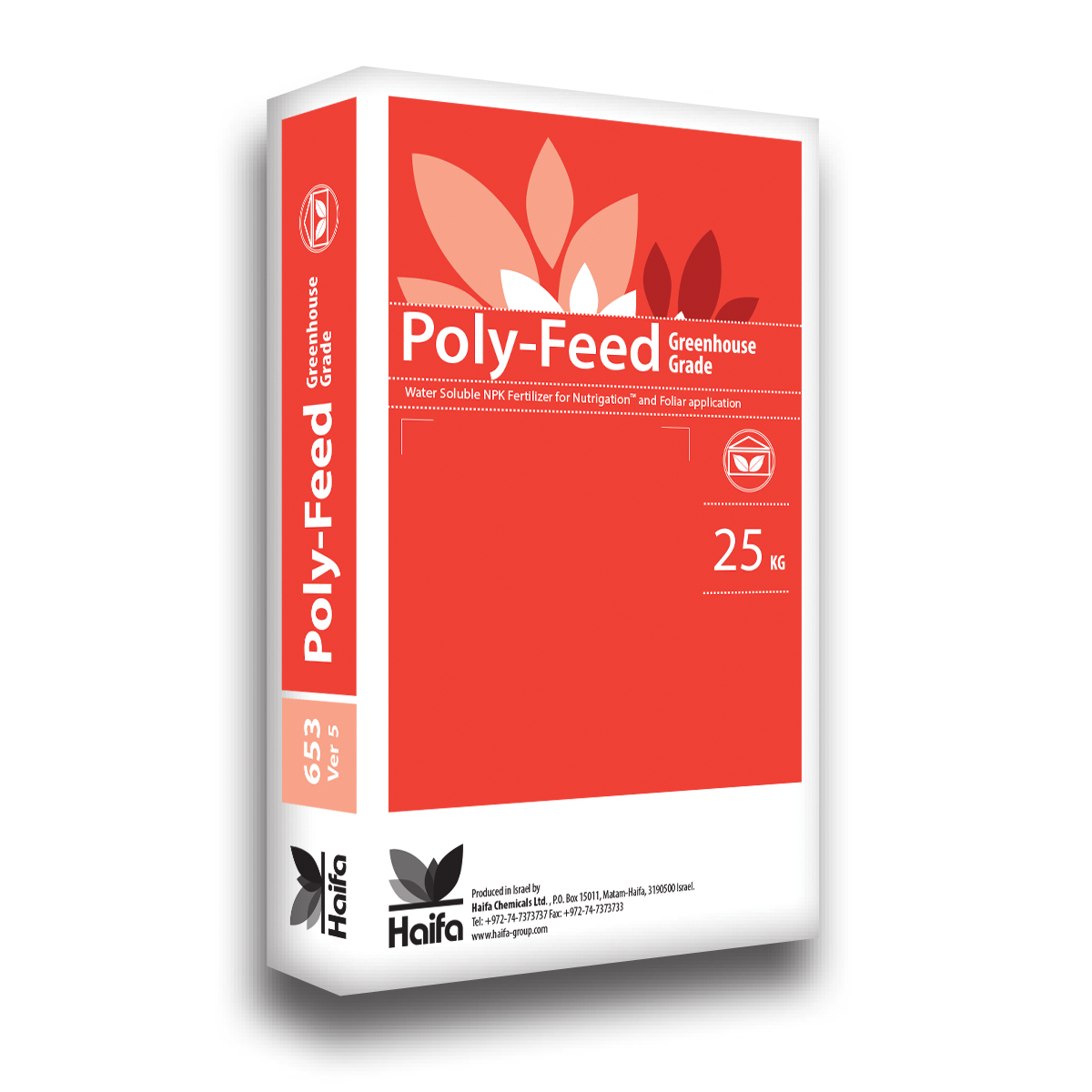 de arranque durante las primeras tres semanas después del trasplante.
Cuadro 4 . NUTRIGACIÓN™ DE ARRANQUE CON Poly-feed™ GG 12-43-12+M.E.

DOSIS Kg/ha/SEMANA

P205 Kg/ha/SEMANA
P205 Kg/halDíA
Semana 1
5
2
0.3
Semana 2
10
4
0.6
Semana 3
15
6
0.9
Semana 4
20
8
1.2
Programa foliar para Chile
Get the very latest from Haifa
The Haifa newsletter keeps you updated on advanced plant nutrition information,
and provides the latest news & events you and your crops should know about.