You are here
'Optimal plant growth while enjoying huge savings'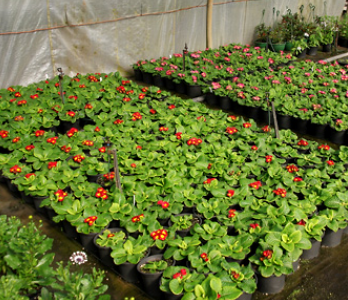 With over four decades of experience,
Malmesbury Groothandel Kwekery
nursery (
www.kwekerysa.co.za
) is specialized in growing a wide range of trees, shrubs, grasses, and flowering plants.
Located in Malmesbury, Western Cape, South Africa, the nursery serves landscaping companies, local gardening shops, as well as home gardening customers
Haifa Multicote™ products were chosen to provide the plant nutrition solution to the nursery.
"We use a combination of the Multicote™ (8) 15-3-12+Mg+Me and Multicote™ (2) 42-0-0" said Mr. Johan Retief, Malmesbury Groothandel Kwekery CEO.
"The Haifa Multicote™ products provide us with a huge saving on our annual fertilizer account. Due to the controlled release fertilizers all the plants grow very evenly.
Having an 8 month release also saves on the labour as it is only applied once per season, and reduces fertilizer wastage".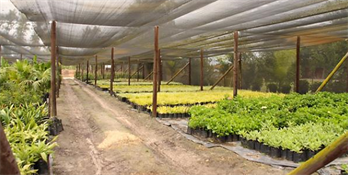 At the nursery we mix 50kg Multicote™ (8) 15-3-12+Mg+Me and 20kg Multicote™ (2) 42-0-0 together. After mixing the Multicote™ products we apply 7g of the blend per litre of growing medium and mix it together with the growing medium in a concrete mixer. For the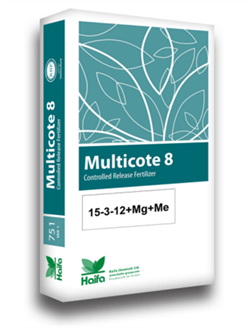 older plants, such as trees and shrubs which spend 2 or more seasons in the nursery we re-apply the Multicote™ blend at 5g per litre of growing medium. The nursery team make 3 holes around the base of each plant's stem, about 5cm from the stem, using a teflon peg, dividing the dosage evenly into each hole.
Get the very latest from Haifa
The Haifa newsletter keeps you updated on advanced plant nutrition information,
and provides the latest news & events you and your crops should know about.