You are here
Haifa Iberia will participate at the InfoAgro Exhibition. 22-24 of May 2019, Almeria, Spain. Booth No. 108 & 126.
Infoagro Exhibition is the perfect place to showcase their products, as all agriculture agents are present in the same scenario. The farmer will be the centrepiece of this event and will be present to see what the new products are for the new cropping season.
Therefore, this event takes place in the center of a province that has more than 30,000 hectares of greenhouses: Almería.
Almería exported the total of 3.6 million tons of fruit and vegetables in 2016, which resulted in over 2,400 million euros.
You will be able to talk directly with the most relevant actors in the European agricultural industry. The exhibition will become the business epicenter for agricultural producers, where they will be able to contemplate the last global innovations in intensive agriculture and in knowledge transmission
This area will have a number of offices in which companies can close their business deals or just show their products in a more intimate way to individuals or companies who come to the horticultural fair.
The organizers of the trade fair give a great importance to technology and innovation. Therefore conferences on agricultural innovations will take place. Today, innovation is normally linked to saving, thus, it is of great importance to the average farmer. All participants who are interested in exhibiting at the second horticultural exhibition Infoagro Exhibition should contact Infoagro.
Infoagro aims that the auxiliary industry will have a fundamental role in the first edition of Infoagro Exhibition because it is one of the fundamental agents in this sector and much more on the dates on which the event is held.
For more information visit: https://profesional.infoagroexhibition.com/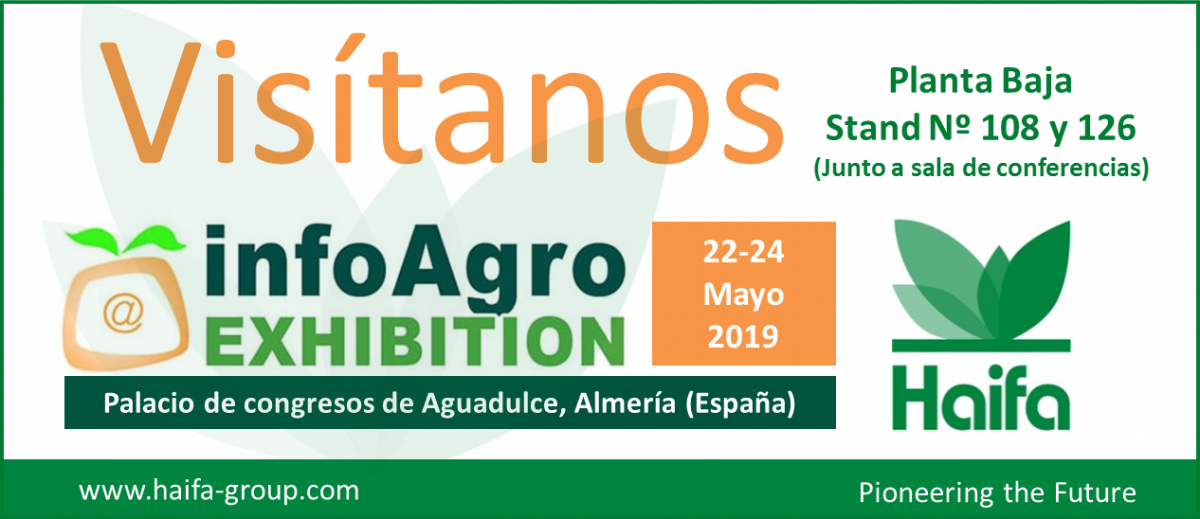 Get the very latest from Haifa
The Haifa newsletter keeps you updated on advanced plant nutrition information,
and provides the latest news & events you and your crops should know about.