You are here
Greenhouse grown bell peppers with Multicote™ Agri
Learn how a South African greenhouse grown bell peppers grower enjoys an ease of application and reduced nutrient supply via the traditional fertigation system.
Multicote™ Agri (8) Hydro is a specially formulated Controlled Release Fertiliser for soilless grown greenhouse crops like pepper, tomato and cucumber.
"The ease of application and reduced nutrient supply via the traditional fertigation system is the main advantage to these growers. Now the bulk of the fertiliser is applied at planting and small additional applications can be made via the irrigation system as required. Apart from that, the farmers only have to ensure that the bag grown crops receive enough water for their daily requirements. This technology simplifies crop nutrition by reducing the technical expertise required from a grower to manage fertigation." Gerrit Burger agronomist for Haifa Chemicals based in South Africa.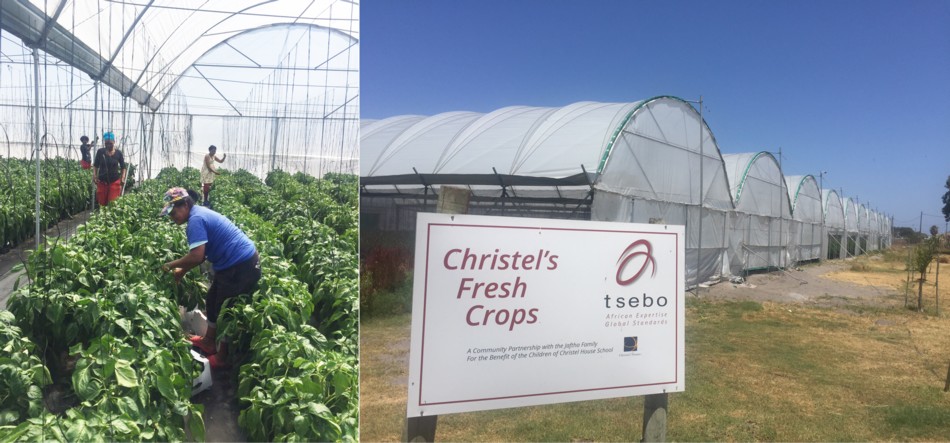 "Multicote™ Agri has helped us a lot and I believe it is an ideal solution for developing or novice greenhouse farmers both in South Africa and neighbouring countries. We basically applied the fertiliser at planting and since has only applied irrigation water." said Kobus van Heerden, Chief Agricultural Officer for Agribusiness Corporation, who mentors the production of bell peppers at Christel House community project that is sponsored by the Tsebo group.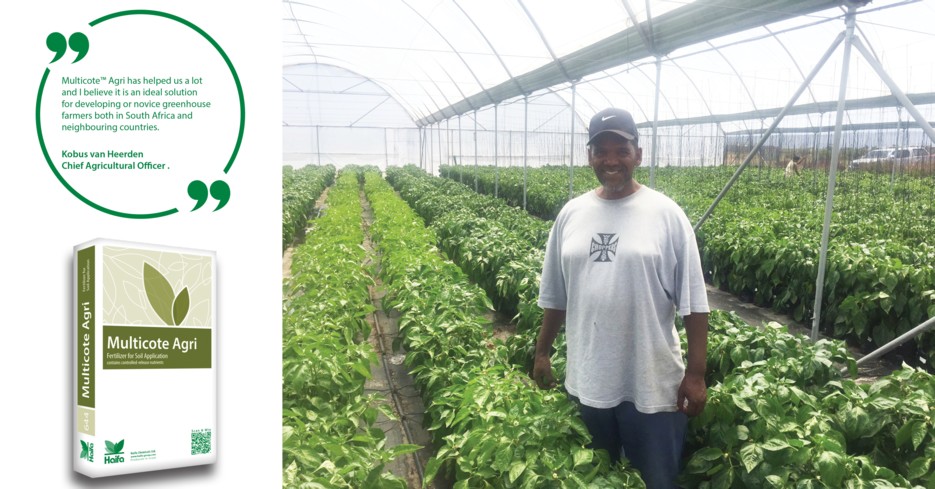 Multicote™ Agri products are based on polymer-coated fertilizer granules.
For more info: Multicote™ Agri


Cultural practise:
Growth medium: Coir (Calcium enriched)
Application timing: At bag fill just prior to seedling transplant. (evenly mixed through medium)
Application rate:60 g MCA (8) Hydro per 10L bag.
Irrigation/ Fertigation: Water only
Get the very latest from Haifa
The Haifa newsletter keeps you updated on advanced plant nutrition information,
and provides the latest news & events you and your crops should know about.