You are here
Haifa Group supports the Israeli pavilion at EXPO Milano 2015
Optimized plan nutrition makes the Vertical Field a success
Haifa Group supports the Israeli pavilion at EXPO Milano 2015
Vertical Field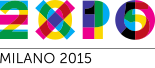 Expo Milano 2015 is a universal exhibition in Milan, Italy.
140 participating countries show the best of their technology that offers a concrete answer to a vital need: being able to guarantee healthy, safe and sufficient food for everyone, while respecting the Planet and its equilibrium.
"Feeding the Planet, Energy for Life" is the core theme of Expo Milano 2015.
This common thread runs through all the events organized both within and outside the official Exhibition Site. Find out more about the EXPO 2015 at:
www.expo2015.org/en
The Israeli Pavilion - "The Fields of Tomorrow"
Expo Milano 2015 represents an opportunity for Israel to provide visitors the agricultural knowledge and skills acquired during many generations.
The pavilion's key feature, designed by the architect David Knafo, is the "vertical field": an exterior wall, 70 meters long and 12 meters high, fully decorated with living crops, whose flowers and colors change with the passing of the seasons.

The wall is unique in size, and combines the deployment of new and advanced technological innovations. The system enables growing almost any plant or crop.
Rice, wheat and corn are the main plants grown in the vertical field at the EXPO Milano– these crops make up 70% of the food consumed by the world population.
The Vertical Field is centered to be a main stage for generations to come. The soil-based technology for water conservation and plant nutrition will change the face of city landscaping forever, and will boost crop growing capabilities within cities all over the world.

Pioneering the Future
Haifa Group contributed to the success of the Vertical Field at the Israeli pavilion at EXPO 2015. A synergy between dedicated agronomical consultancy and Haifa's most advanced
Multicote™
and
Nutrigation™
fertilizers, provide the Vertical Fields with an optimal plant nutrition solution.
Get the very latest from Haifa
The Haifa newsletter keeps you updated on advanced plant nutrition information,
and provides the latest news & events you and your crops should know about.