You are here
Organizational Announcement - Haifa Iberia
It is with great pleasure to introduce Mr. Erik Siemens, who will replace Amadeo Tierno in his position and will be the new Managing Director of Haifa Iberia. Erik will start his new role on September 11th, 2018. Erik holds an MBA from the Universidad Pontificia Comillas ICADE (European Business Administration Germany - Spain ICADE). Erik has over 15 years of business success on national and international level with great results in sales, customer service and project management. Erik's management experience varies in different activities including the paper industry and, in the last 5 years, the Agri-Chemistry industry while working in Maxam as a Sales & Marketing Manager of nitric acid items and developing successfully the Agri business in Spain. Erik has multi-language knowledge including the most popular European languages. In the meantime, Erik can be reached by his Haifa's email address Erik.Siemens@haifa-group.com .
On behalf of all of us, I wish Erik success, good luck in his new position & smooth joining the Haifa family.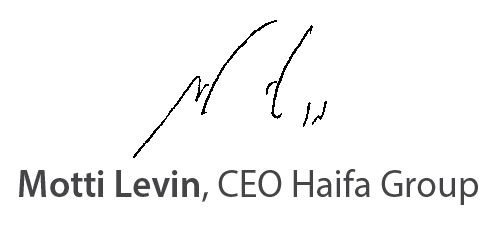 Get the very latest from Haifa
The Haifa newsletter keeps you updated on advanced plant nutrition information,
and provides the latest news & events you and your crops should know about.