You are here
Victorian potato growers improve yields, uniformity with less fertiliser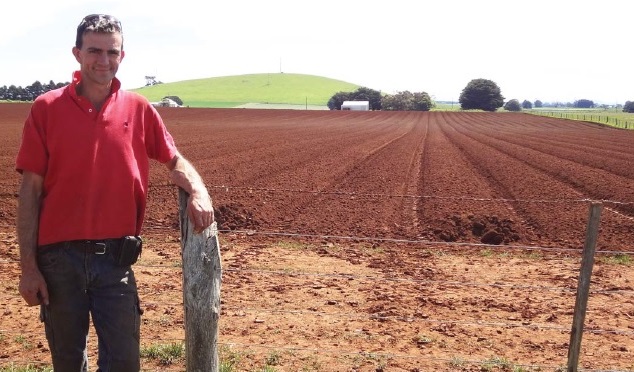 ENCOURAGING results from the use of new controlled release fertiliser with potato crops has sparked wider adoption of the technology by growers in Victoria's Central Highlands. In recent seasons, Creswick CRT store, Davies & Rose Rural & Hardware, has been conducting trials with growers comparing the banding of Haifa Multicote™ Agri controlled release fertiliser at planting with conventional fertiliser applications.
Agronomist Andrew Powell said the use of Multicote™ Agri increased yields by up to 12 tonnes per hectare and, importantly, reduced fertiliser usage from up to 1700 kilograms per hectare down to 900kg/ha.
"The Multicote™ Agri resulted in improved tuber setting, nice even growth and more uniform size and shape, rather than having inconsistent shape,'' Andrew said.
He said soil tests had also shown good soil nutrient supply after using Mutlicote™ Agri. "We soil test prior to a crop and even though less than half the amount of fertiliser was applied with Haifa Multicote™ Agri compared with a conventional application, there were more nutrients remaining in the soil where the Multicote™ Agri was applied.''
Andrew said the controlled release fertiliser offered much better fertiliser use efficiency compared with conventional products.
"Leaching is reduced and so fertiliser usage rates can decrease quite dramatically.'' "Multicote™ Agri can also help control the lock-up of nitrogen and phosphorus that can occur on low pH soils.''
He said another major benefit of the controlled release fertiliser was that growers did not have to go back into crops to topdress, which allowed savings on labour and fuel and also reduced the risk of spreading potato virus Y.
Multicote™ Agri fertiliser is designed to feed crops continuously throughout the growing season, achieving optimal growth and yield production.
Based on Haifa's polymer coating technology, it releases nutrients into soils in a gradual manner, according to plants' requirements. Multicote™ Agri also differs from many other controlled release fertilisers because its release rate is governed by temperature, not moisture. This is important in ensuring the nutrients being supplied to plants are not lost during periods of high rainfall or overwatering.
The fertiliser combines polymercoated granules of nitrogen, phosphorus, potassium and magnesium, and non-coated, readily available nutrients. It is available with a variety of nutritional compositions and release features.
Andrew said commercial potato growers were using Multicote™ Agri with 4-month release longevity, while seed potato growers were using the 2 month formula to suit their crops, which are grown over a shorter period. He said Davies & Rose Rural & Hardware could have sold more than the 60t of Multicote™ Agri they despatched last year and he expected sales would nearly treble this season.
For further information, growers can contact Andrew at Davies & Rose Rural & Hardware
Get the very latest from Haifa
The Haifa newsletter keeps you updated on advanced plant nutrition information,
and provides the latest news & events you and your crops should know about.