You are here
Si - Premium Silicon for Better Crops.
Haifa is proud to present a new line of products: Poly-Feed™ Foliar with Silicon ( HaifaStim™ Si). Silicon is generally classified as beneficial element that may improve plant growth and yield especially under stressful conditions. One major contribution of Si is reinforcement of cell walls by deposition of solid silica. Numerous of field studies have shown that Silicon can suppress plant disease, reduce insect attack, improve environmental stress tolerance, and increase crop productivity.
Beyond mechanical strength, Silicon is beneficial in stimulating natural plant defenses against fungal pathogens by activating various organic compounds and enzymes.
The silicon added to Poly-Feed™ Foliar formulae is in the form of fully soluble stabilized silicic acid, which ensures availability for plant uptake and high efficiency. Unlike other silicon products, HaifaStim™ Si features neutral pH, and it is free of sodium. HaifaStim™ Si is so efficient, that it needs only small amount to strengthens the plant and improves its growth. Positively affecting plant growth, quality and health, silicon brings proven benefits for various crops.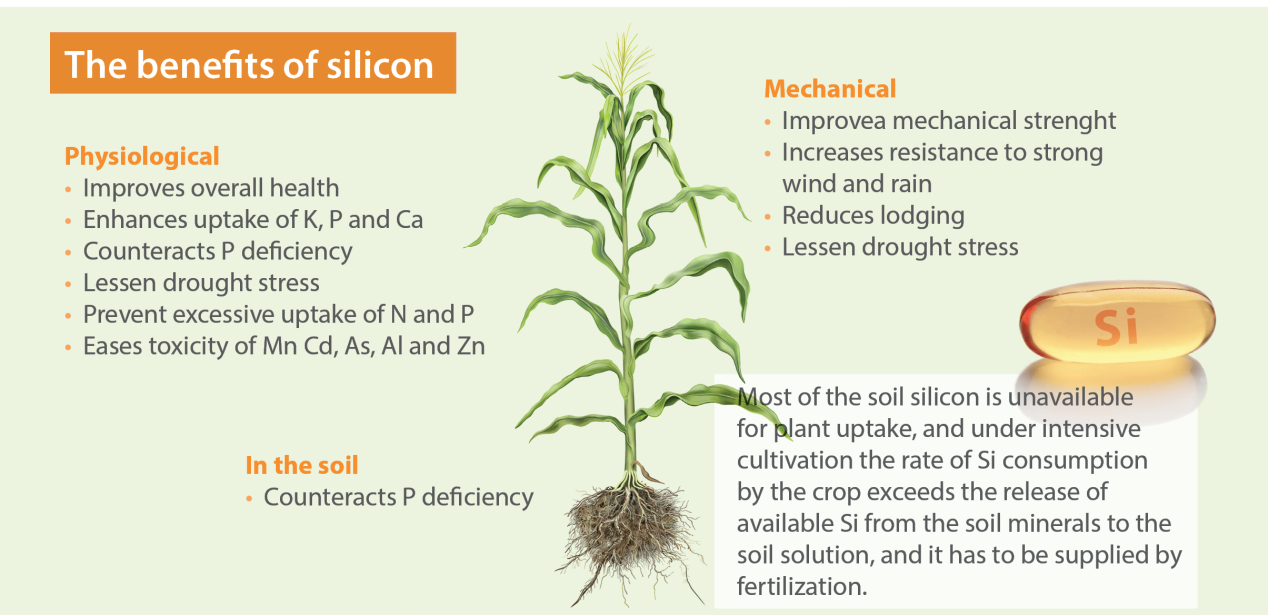 Haifa presents now a new range of formulae that combine the well-known advantages of Poly-Feed™ Foliar NPK formulae with the benefits of HaifaStim™ Si. Haifa conducted trials that confirmed the positive effect of combining silicon with the well balanced Poly-Feed fertilizers:
Proven results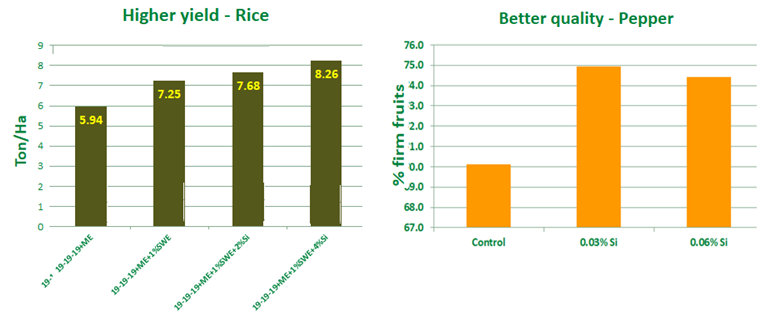 For more information visit Poly-Feed™ Foliar with Silicon page or contact the nearest distributor - Click here
Get the very latest from Haifa
The Haifa newsletter keeps you updated on advanced plant nutrition information,
and provides the latest news & events you and your crops should know about.