You are here
Better onion crop with Multicote™ Agri and Multi-K™ Prills
Observation in a commercial onion plot proved that Haifa's fertilization program improves yield and increases the grower's profit compared to the conventional practice.
Increased yield ● Larger bulbs ● Fewer applications ● Higher net income
Trial data:
Crop: onion, cv. Volkaana
Location: Revaya, Israel
Sowing date: 1.11.2019
Harvest: 16.4.2020
Fertilization treatments: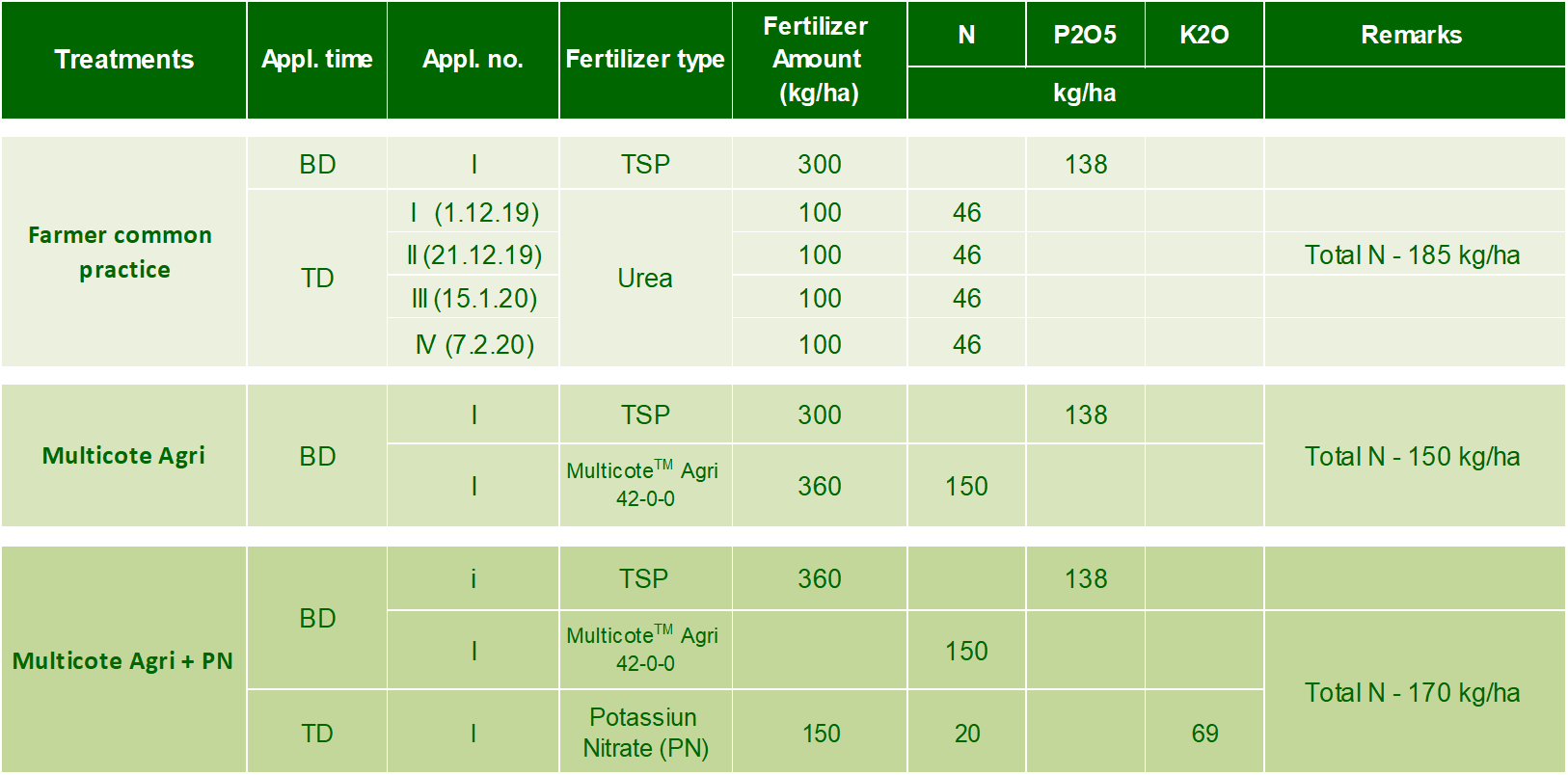 Results: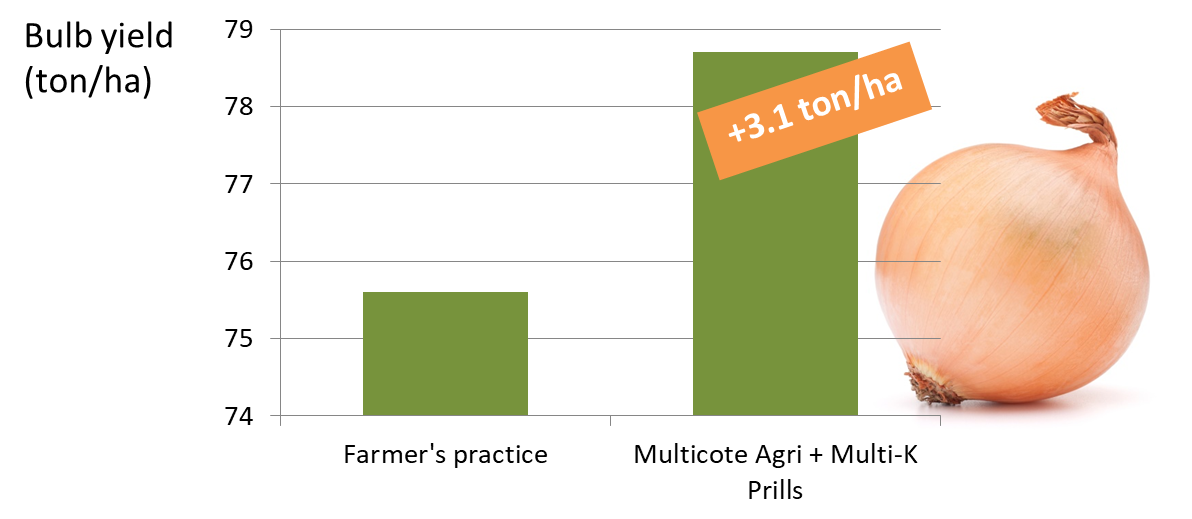 Conclusions:
Haifa's treatment – pre-sowing application of Multicote™ Agri and single side dressing with Multi-K™ Prills – resulted in higher yield and increased bulb size.

Haifa's treatment was proved to be cost-effective, compared to Farmer's practice.

The higher revenue obtained with Haifa's treatment was mainly due to larger bulbs, that gain premium price.

With 2 applications compared to the 5 applications of the farmer's practice, Haifa's treatment offers considerable saving on labor – a real benefit for the grower. This is especially because onion is grown in the rainy season, when no irrigation is required and Nutrigation is not applied. Furthermore, muddy soil makes side dressing application troublesome.
Get the very latest from Haifa
The Haifa newsletter keeps you updated on advanced plant nutrition information,
and provides the latest news & events you and your crops should know about.