Contact the dealer
Select the products that you're interested in

Search...
Close
Our Products
choose products from the list:
730 HWY 70W ,Garner NC 27529
Phone:
877-SOW-SEED \ 919-772-4243
About Us
We are a wholesale company based in Garner, North Carolina, specializing in grass and vegetable seeds, fertilizer, and gardening supplies for greenhouse growers,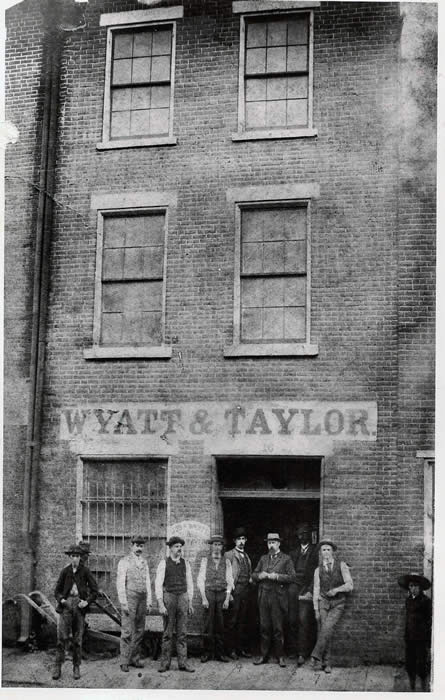 nursery and landscape contratcors.
The origin of Wyatt-Quarles Seed Company dates back to 1881 when Job P. Wyatt and Philip Taylor organized a general merchandise business on East Martin Street in Raleigh. At first the company sold groceries, hardware, seeds and general merchandise. Later, groceries were dropped and the company began to wholesale hardware, farm machinery and seeds with William L. Wyatt as the first salesman. W. G. Quarles, who came to the company from Alabama in 1931, was appointed manager of the seed department in October of 1932.
Under Quarles, the seed department enjoyed a steady growth. In 1955, the decision was made to "spin off" a seed company from the parent organization, and Wyatt-Quarles Seed Company was chartered on the last day of the year with Quarles as President and Edgar M. Wyatt as Vice President, Secretary and Treasurer. Wyatt had been in the hardware department since 1938.
Operation of the new company began January 2, 1956, with a wholesale and retail operation being conducted at 327-331 S. Wilmington St. W-Q made plans for a new building which would eliminate loading problems and provide a warehouse on one level. 15¼ acres on U. S. 70 in Garner were purchased and construction of the present warehouse was begun in the spring of 1965. The new building was dedicated December 10, 1965. The retail garden center remained at 331 S. Wilmington St.
Quarles entered semi-retirement and Edgar M. Wyatt assumed presidency of the company January 1, 1976. Chuck Wyatt took over Quarles' duties in January of 1980.Approximately 50 persons are employed on a full-time basis. A board of directors, representing various fields of business, meet quarterly and guide the policy of the company. Ownership of stock is divided among 40 individuals. An annual stockholders meeting is held in February.
During 1981, Wyatt-Quarles and Job P. Wyatt & Sons Company jointly celebrated the 100th anniversary of the founding of the company. A 108-page history of the business was distributed to employees, customers and other interested parties. On December 31, 1986, Edgar M. Wyatt retired as President and Chairman of the Board and Chuck Wyatt assumed those responsibilities on January 1, 1987.
An 18,000 square foot addition to the Garner warehouse was finished in early 1987, including renovation and enlargement of the office area. On June 30, 1988, the retail operation in downtown Raleigh was closed. All retail employees were brought to the main warehouse and put in new positions of responsibility.
In 1993 W-Q joined Garden Master, a merchandising and purchasing group consisting of wholesalers like ourselves throughout the U. S. An expanded office area and a new board/meeting room was completed in March of 2000. Additional employee parking and truck and trailer parking was completed at this time also. Over the years, our employees have provided the skills, talent, and energy necessary to ensure our steady growth and we are proud of this heritage.