You are here
Haifa South Africa will participate at the FutureScape Africa 2018 on November 1st 2018. This is an event dedicated to the future of landscaping! Powered by the landscaping media leader, Pro Landscaper Africa. Due to the overwhelming need for an event of its type and based on the involvement within the magazine month-on-month, we have set the date for the 1st of November 2018 to launch our inaugural FutureScape Africa Trade Event. Come and meet us at our booth!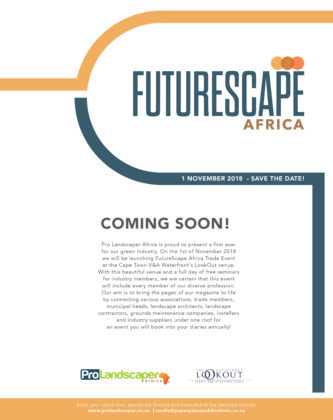 Link for more information:
Get the very latest from Haifa
The Haifa newsletter keeps you updated on advanced plant nutrition information,
and provides the latest news & events you and your crops should know about.