You are here
Growing Advantage - The Almond Conference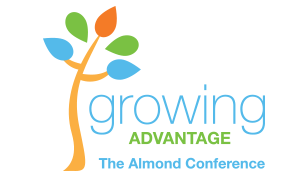 Our North America team will be at the Almond Conference, December 4-6, 2018 , Sacramento Convention Center. The Almond Conference, now in its 46th year, reached several notable milestones in 2017, including a record breaking 3,900 attendees and 270 exhibitors. As the largest event for almond industry professionals in the world, The Almond Conference is a one-of-a-kind opportunity to connect with the people, the science, the products, and the trends at the forefront of the global almond community. The Almond Conference provides an unparalleled platform for your company to showcase its products, services, and offerings to the largest gathering of growers, processors, suppliers, distributors, marketers and researchers from around the globe.
No other conference in the world offers more direct contact with almond industry professionals... Period!
And we are inviting you to connect with our experts during those days.
Link for more information:
Get the very latest from Haifa
The Haifa newsletter keeps you updated on advanced plant nutrition information,
and provides the latest news & events you and your crops should know about.