You are here
SANA Autumn Trade Fair 2022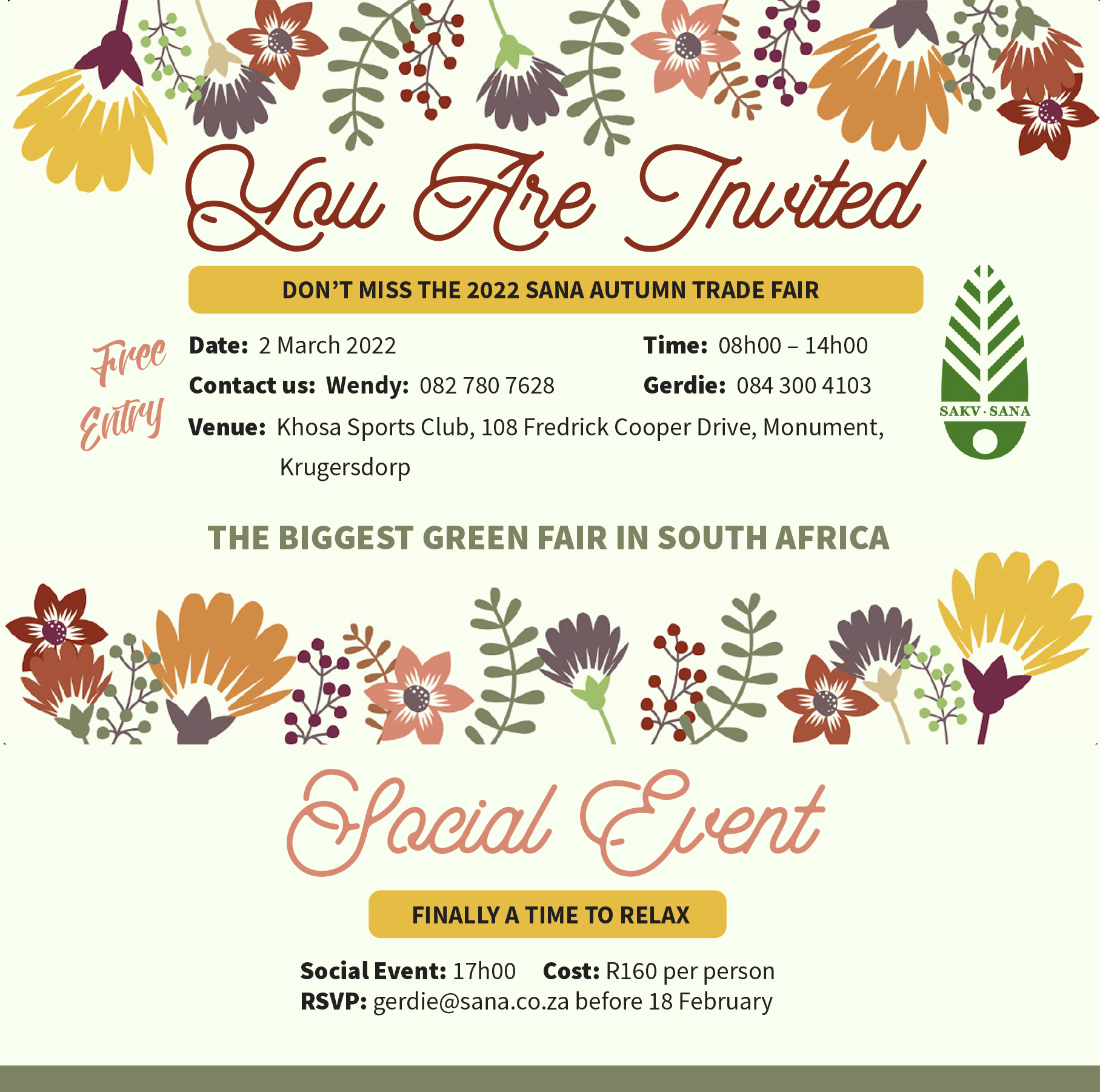 Haifa south Africa will participate in the SANA Autumn Trade Fair 2022.
Don't miss the biggest Green Fair in South Africa!
Your one-stop green industry show that boasts a wide variety of plant material, pots, organics and so much more!

2 March 2022, 08:00-14:00
Khosa Sports club, 108 Fredrick Cooper Drive
For more Information visit: https://bit.ly/3hpucCX
Get the very latest from Haifa
The Haifa newsletter keeps you updated on advanced plant nutrition information,
and provides the latest news & events you and your crops should know about.