You are here
Haifa North Western Europe will attend the Deutsche Torf- und Humustag (DTHT) on 18th October 2018, held in the Wandelhalle in Bad Zwischenahn, Germany. The event is one of the most important platforms in the earthwork industry and is visited every year by numerous industry and trade representatives. As usual, visitors can expect up-to-date and appealing lectures by renowned experts. Representatives from industry and trade expected as usual an interesting and extensive program. Numerous speakers will address current issues and development trends in their lectures. Another opportunity for an informative exchange is the traditional "Spiekerabend" after the event.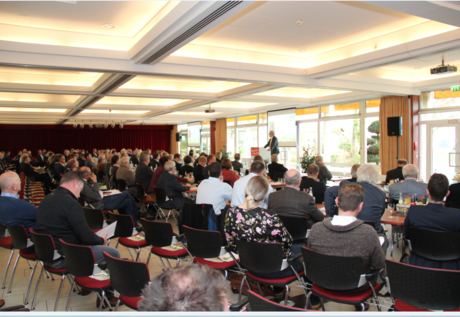 Link for more information:
Get the very latest from Haifa
The Haifa newsletter keeps you updated on advanced plant nutrition information,
and provides the latest news & events you and your crops should know about.