You are here
Haifa Mexico will participate the XII Congreso AMHPAC.
5-6 of September 2019.
For more information visit: https://congreso.amhpac.org/2019/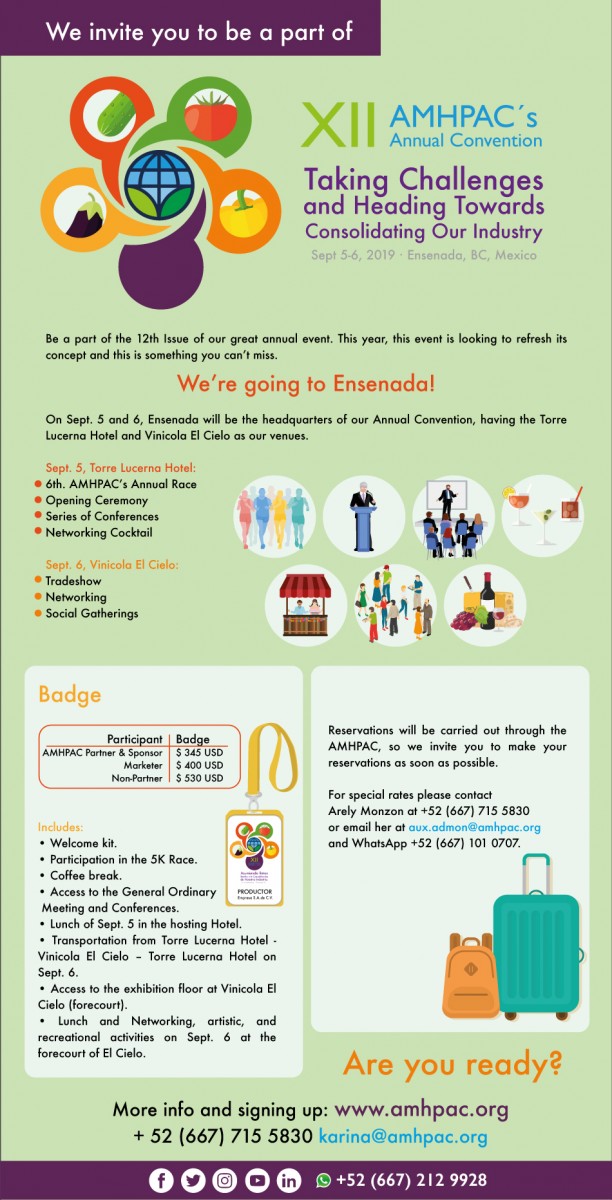 Get the very latest from Haifa
The Haifa newsletter keeps you updated on advanced plant nutrition information,
and provides the latest news & events you and your crops should know about.