You are here
Foliar feeding of wheat & barley provides better yield
Find out the recommended time and frequency of foliar spray applications, in order to grow better yield
| # Of applications | Growth stage | Formulae | Application rate | Spray vol.* |
| --- | --- | --- | --- | --- |
| 1-2 | Tillering & stem extension | | 5 kg / ha | 50-80 l / ha |
| 1 | Heading & ripening | | 5 kg / ha | 50-80 l / ha |
*Spray volume can vary, but it is important to keep the dosage recommended.
Scheme: recommended time and frequency of foliar spray applications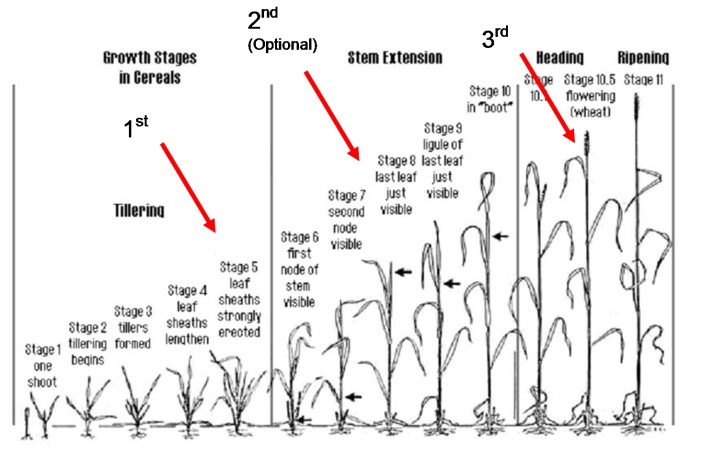 Need more information about growing barley? You can always return to the barley fertilizer.
Get the very latest from Haifa
The Haifa newsletter keeps you updated on advanced plant nutrition information,
and provides the latest news & events you and your crops should know about.