25 years' Presence in China, Innovative service offering with the Launching Haifa Beijing Trading Company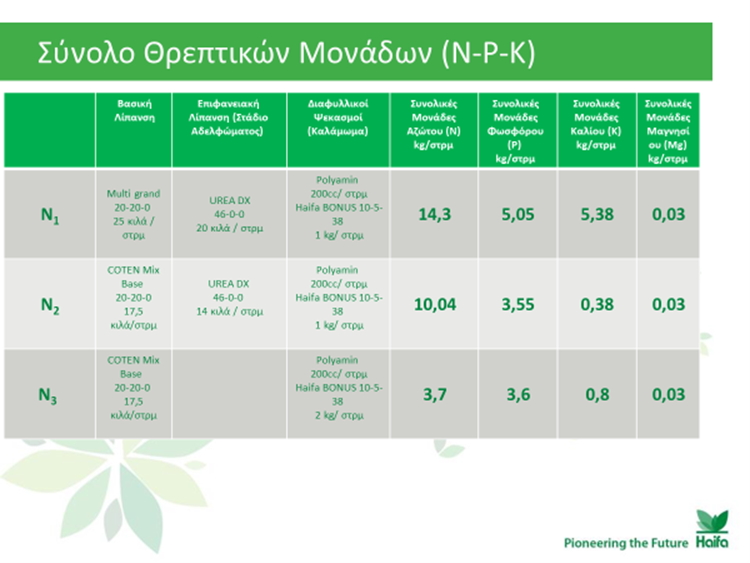 On February 26, 2019, Haifa (Beijing) Trading Co., Ltd was formally established. Mr. Ophir Gore, Minister Of Commercial Affairs Of the Israel Embassy in China, Mr. Motti Levin, Chief Executive Officer of Haifa Chemicals Ltd, Mr. Natan Feldman, Vice President of Sales And Marketing of Haifa Chemicals Ltd, Mr. Yoav Ronen, Head of Asia Pacific, and Ms. Shirley Peng, General manager of Haifa (Beijing) Trading Co., Ltd, along with excellent partners from all over the country attended its launching ceremony.
The meeting was chaired by Ms. Shirley Peng, and Mr. Ophir Gore first delivered a speech. Mr. Ophir Gore pointed out that cooperation between Israel and China in various fields has been strengthened in recent years. Especially in the field of technology and innovation, China has made tremendous progress in the past few decades and has become a main engine to propel the world's economic growth. With significant development of modern agriculture, Israel boasts many innovative technologies and solutions in the field of agricultural production. The priority of the commercial counselor's office of the Israel embassy in China is to help Israeli advanced products enter the Chinese market and inject new blood and vitality into the Chinese market.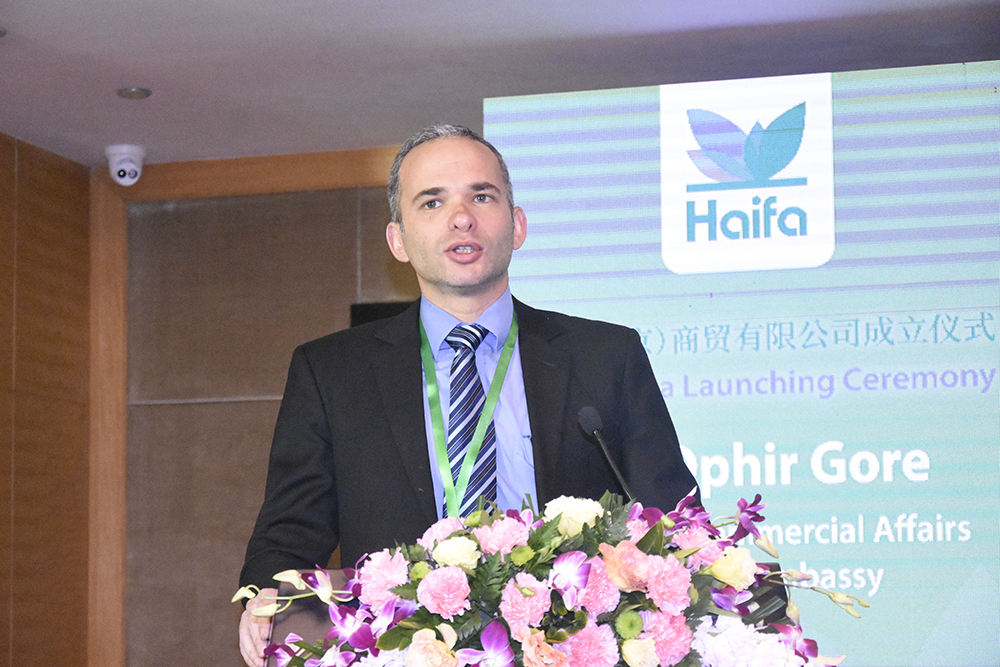 Motti Levin, CEO of Haifa Chemicals Ltd, said that Israel Haifa Chemicals Ltd is focusing on the values of pioneering,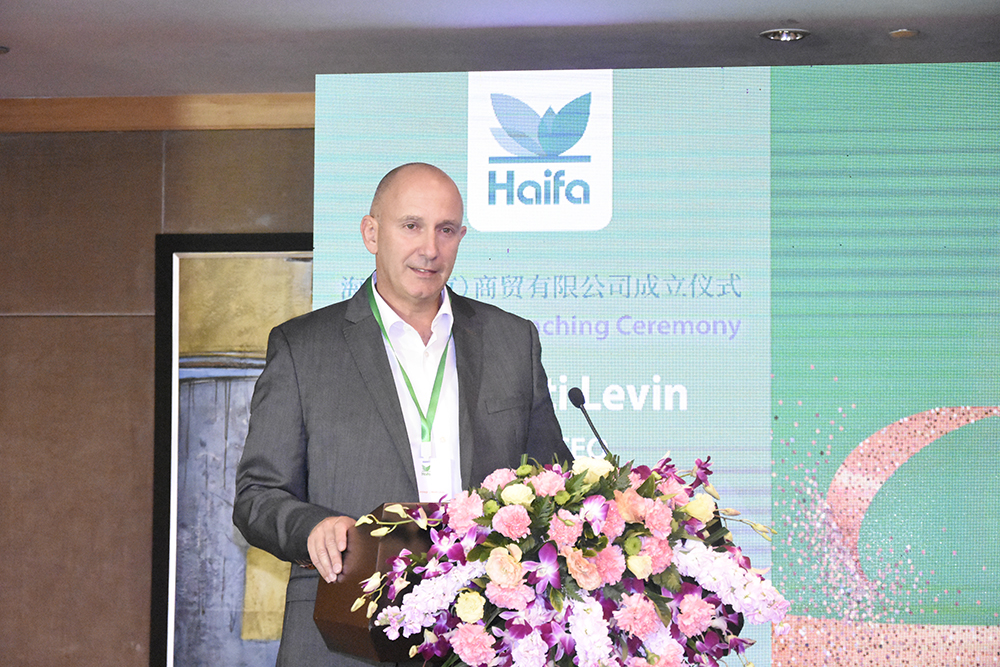 knowledge sharing and farmers mind. These values define our way of marketing with strong Agro-systems. The initiation of Haifa China commercial company (WOFE) will boost our efforts to grow our presence in the Chinese market and take the standards of our service to the next level. It also means that Haifa Group is tightening its long business relationship with the respected Chinese business partners, and bringing the best plant nutrition solutions for the interest of the Chinese agriculture and growers.
Natan Feldman, Vice President of Sales and Marketing of Haifa Chemicals Ltd, said that the company holds two essential values. The first is Nutrition Use Efficiency (NUE), which has high impotence for the growers as well as positive impact on environmental. The second is Knowledge Sharing. We believe that offering growers with the best fertilizers must come together with giving the most updated knowledge about how to grow and get the best possible yield. Haifa China team will be happy to share Haifa's nutrition knowledge with Chinese distributors and growers. Sharing Haifa knowledge with the Chinese growers, as they are the key to our success now and in the future.
Mr. Yoav Ronen, Haifa's Manager of Asia Pacific, said that Haifa (Beijing) Trading Co., Ltd will be the new name of Haifa China. Having stock of Haifa fertilizers in several warehouses in China, will enable Haifa to give our distributors better service, in a shorter lead time and even in a short notice.
Furthermore, holding Haifa fertilizers in China will facilitate Haifa China to sell in RMB which in return will make our mutual business much easier and dynamic.I believe this new mode of action for Haifa China will help Haifa and its partners to grow and succeed.
Click here to read an interview with Mr. Motti Levin, CEO Haifa Group on the New Ag China Mmagazine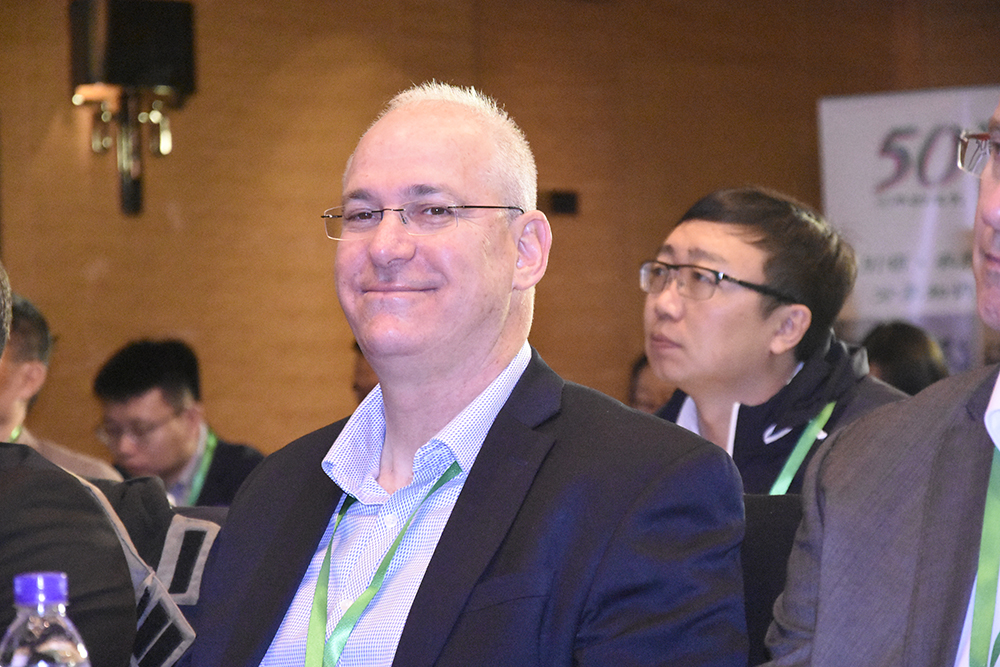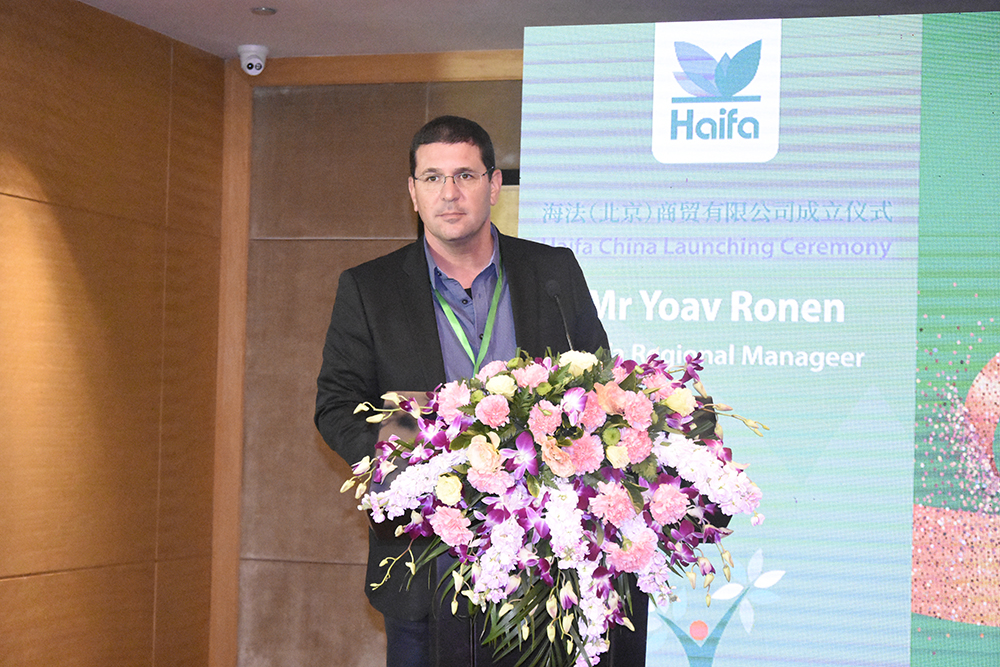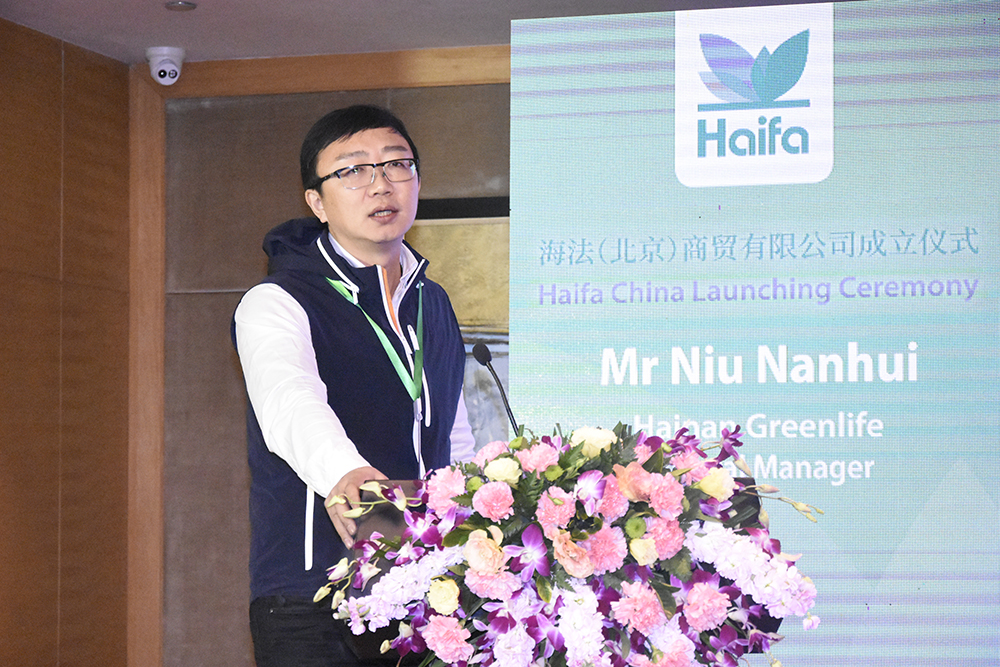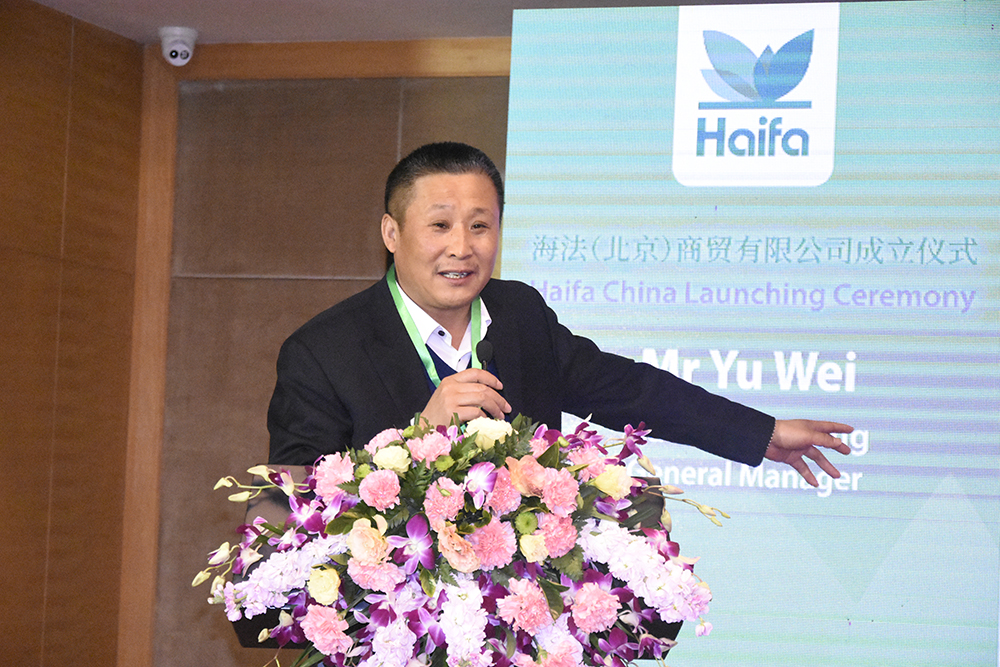 In the end, as Haifa China's excellent business partner, Mr. Niu Nanhui, General Manager of Hainan Greenlife Company and Mr. Yu Wei, General Manager of Liaoning Yinong Company, kindly shared their experience of growing together with Haifa for over 20 years, and highly appreciated Haifa products and its plant nutrition program.
With the establishment of Haifa (Beijing) Trading Co., Ltd, Haifa Chemicals Ltd. has opened a new chapter in China.