The 7th plant nutrition seminar, by Haifa Mexico
At the end of May Haifa Mexico hosted its 7th plant nutrition seminar, a mega event which took place in Guadalajara, Mexico, with the participation of our representatives from Puerto Rico, Dominican Republic, Guatemala, Honduras, Costa Rica, Colombia, Ecuador & Mexico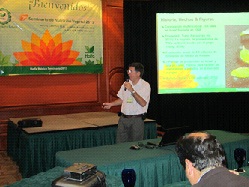 The main lecturers were Dr. Roberto Nathan of the Israeli Extension Service, Boaz Guy of Netafim Mexico, Jose Palencia from El Surco from Tamaulipas state, who spoke on the benefit, promotion and marketing of the "Multicote Inside" line, and me.

The representatives of the 2 magazines: Horticultivos(www.horticultivos.com) and de Riego (www.editorialderiego.com.mx) also participated and will publish our event.

Main topics were as follows:
- Haifa products and news.
- Nutrients availability.
- Nutrients solution preparation.
- Salinity
- Interpretation of water, plant and soil analysis to recommendations.
- Examples of tomato, pepper & Avocado.
- Overview – CRF
- Use of Multicote Inside in Tamaulipas state – Mexico.

At the end of the event Haifa diploma was submitted to each participant, as well as a photo with all participants.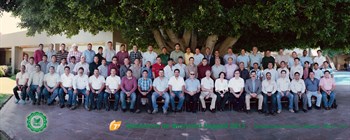 Related articles:
Nutrient deficiency | NPK | Plant Nutrition & Plant Fertilizer | Foliar Spray | Calcium Nitrate Fertilizer | Foliar Fertilizer | NPK Fertilizers