Greenhouse production in Greece
Haifa Group CEO Motti Levin together with HSEE CEO Thanasis Rosoglou visited Crete and Ierapetra in Greece.
Ierapetra is the center of greenhouse production of vegetables in Greece. The scope of the visit was to have a close understanding of the customers and market of Haifa south East Europe in this intensive vegetable production area.
Haifa CEO first met Mr George Hatzakis owner of the company GEOMARKET and the Hydroponic Greenhouses of Mr Hatzakis (6 ha) and understood the market situation and the grower struggling to produce our of season tomatoes for the Greek consumers.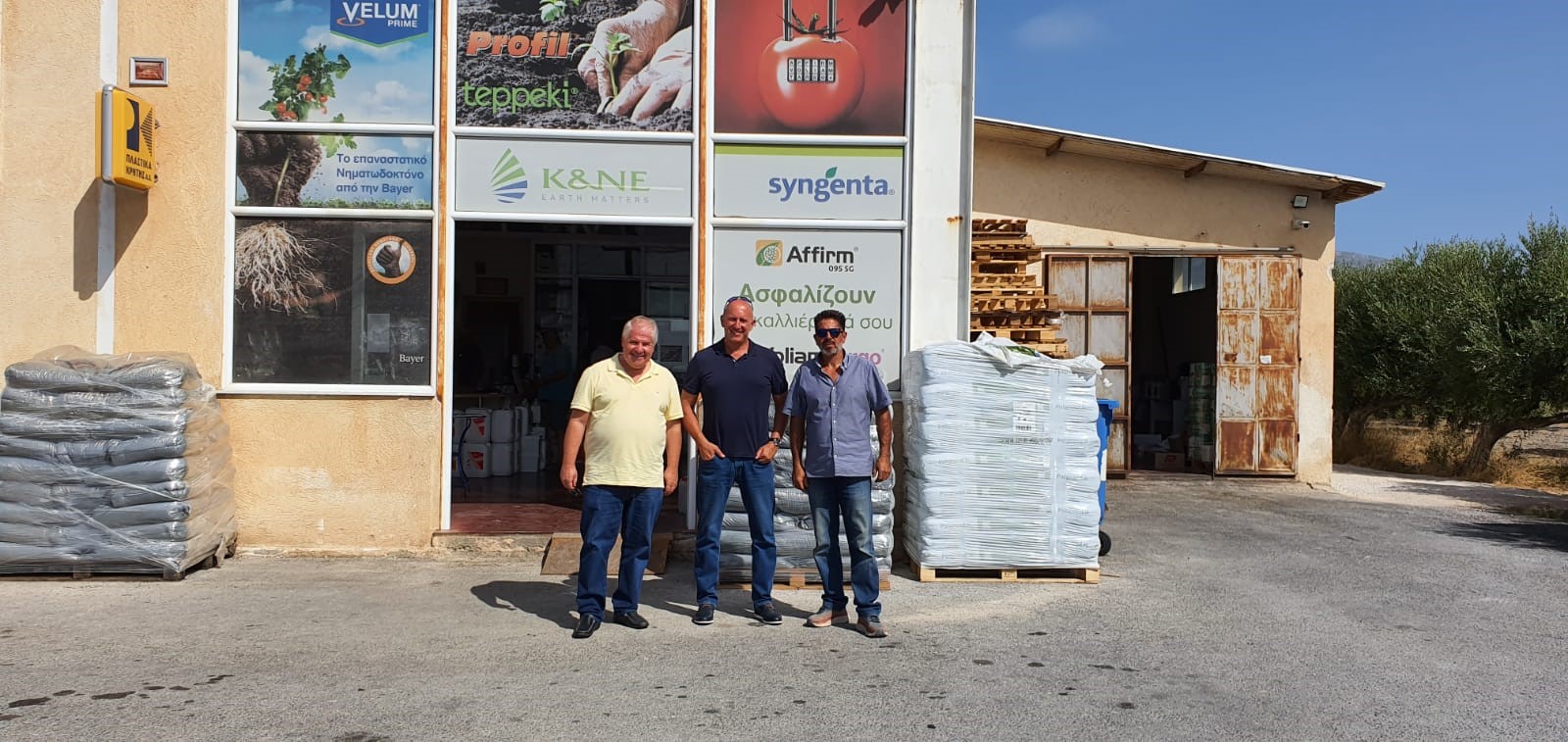 Thanasis Rosoglou, Motti Levin , and George Hatzakis in front of the Agroshop of the company GEOMARKET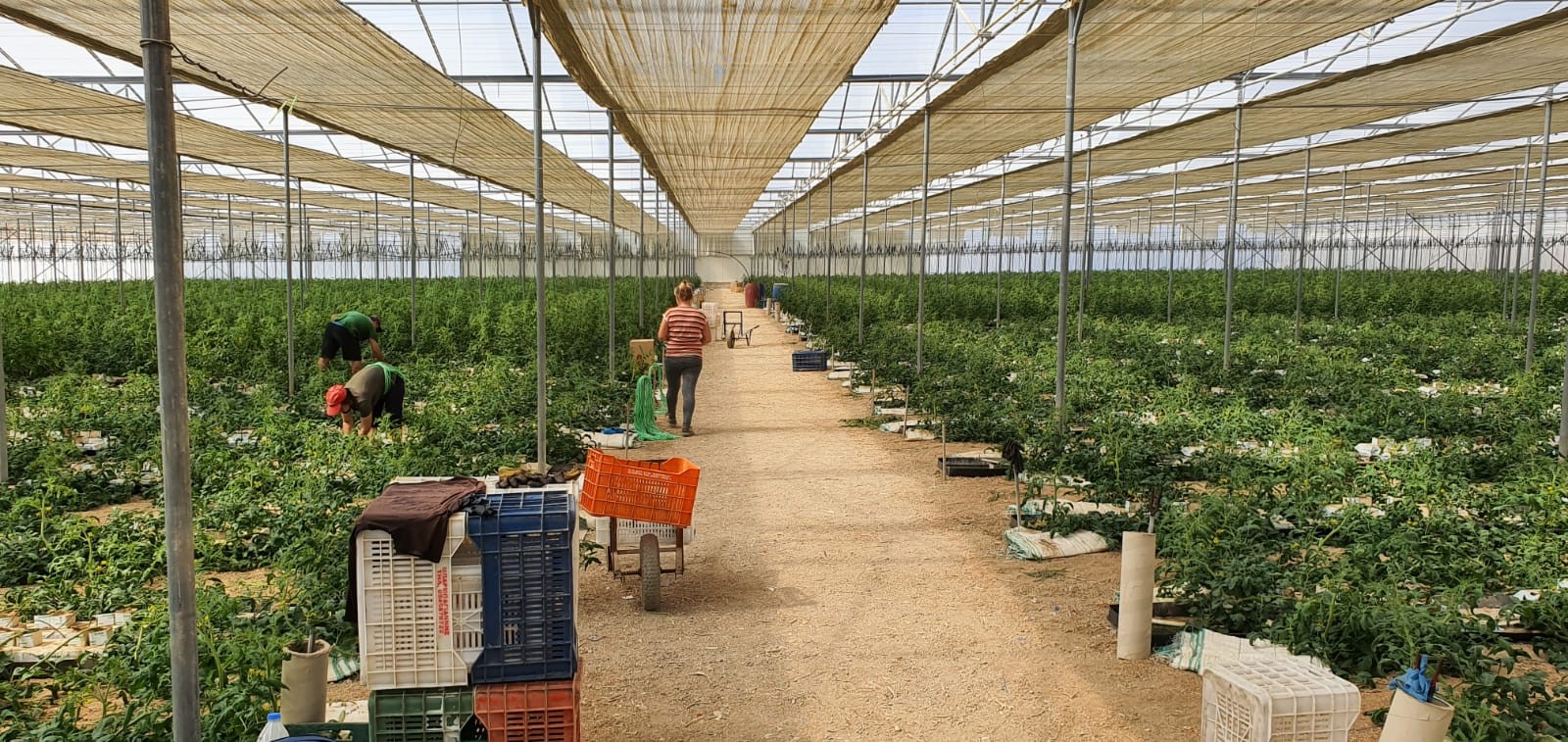 Hydroponic greenhouse owned by Mr.George Hatzakis already planned with tomato and will give tomatoes for consumption by 10th of November.

Next stop was at Agroshop SYNTAGI owned by the Antonakis brothers (Manolis and Manthos) together with their hydroponic greenhouses of 8 ha build on the latest technology and managed entirely by computers and remotely by mobile phones.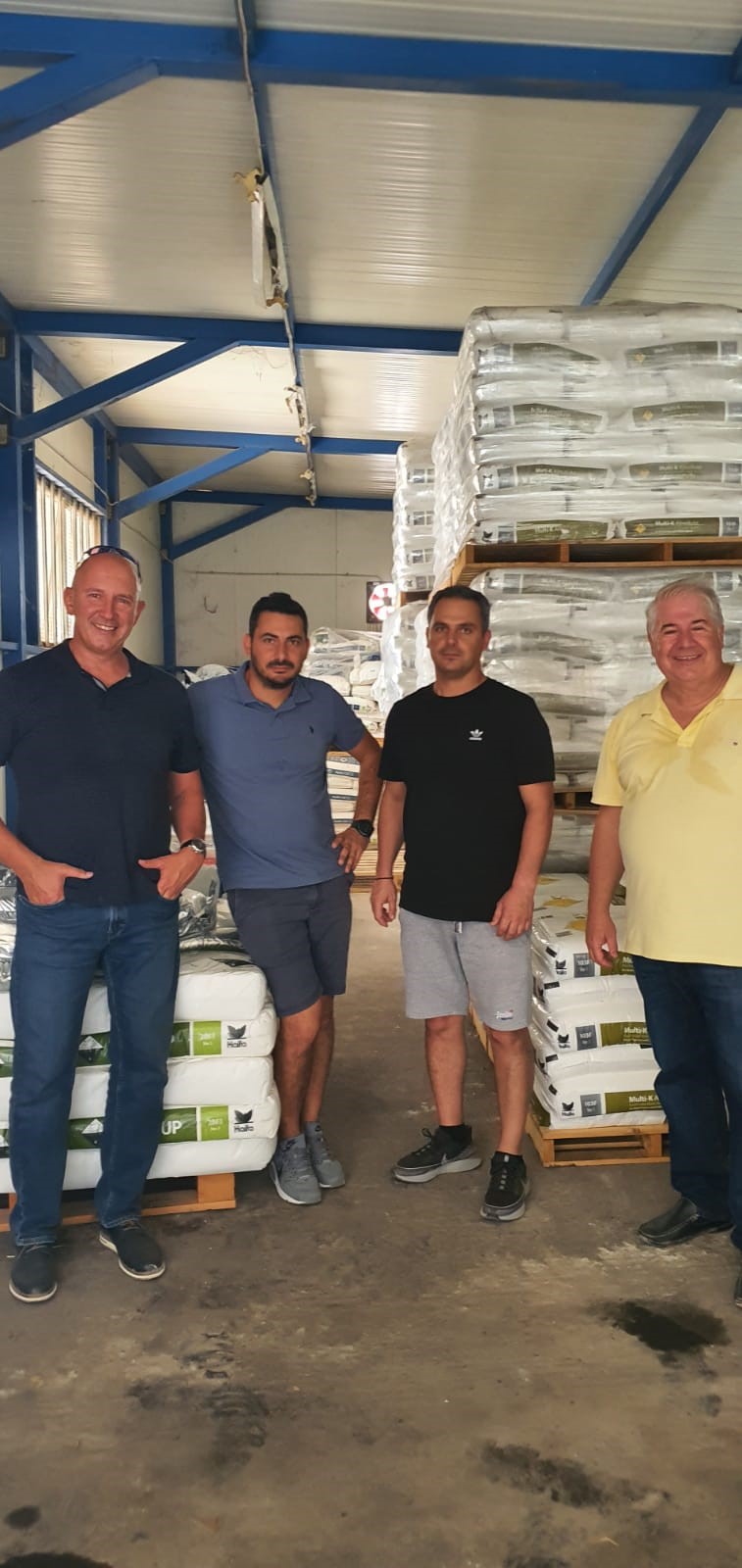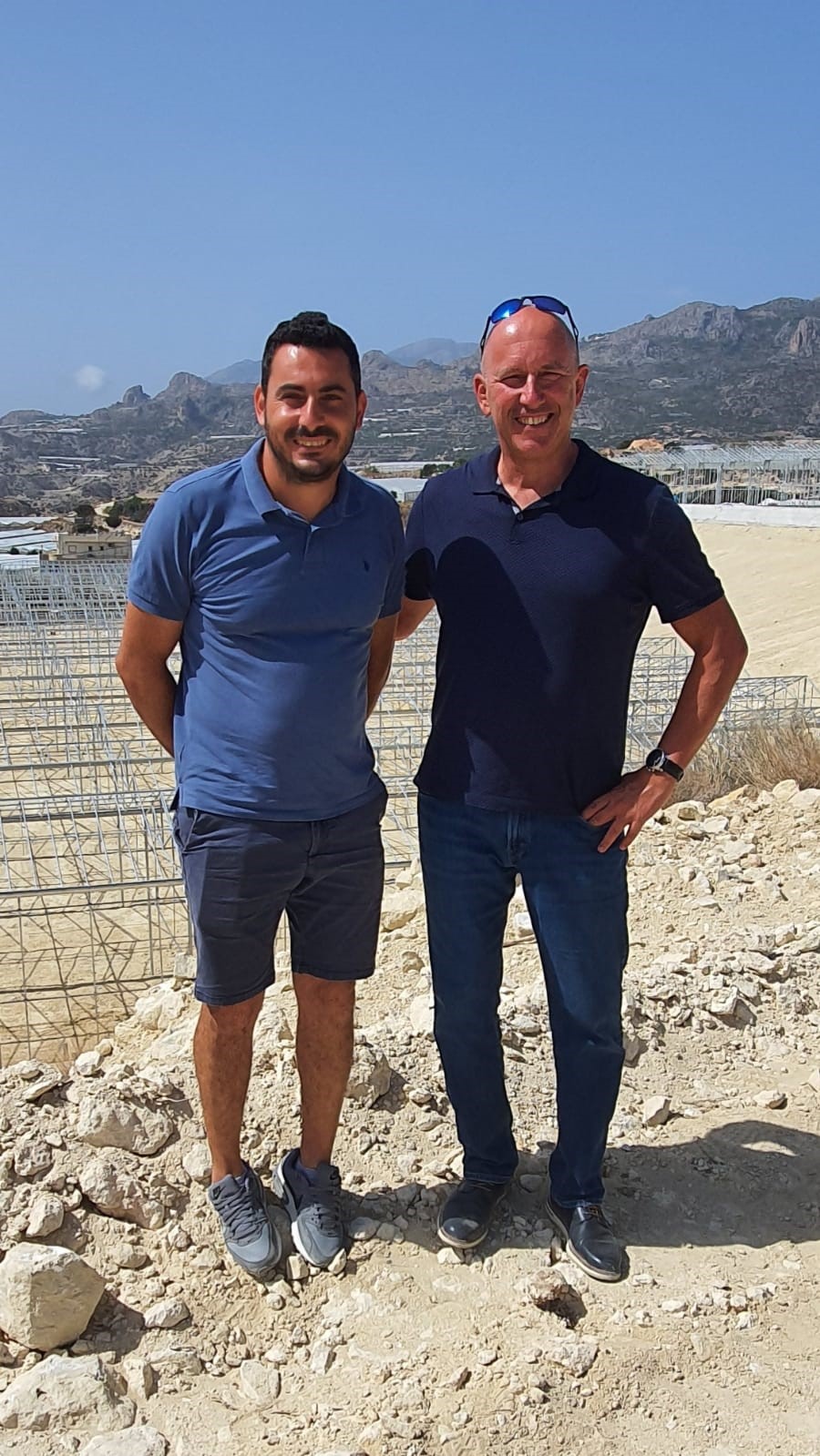 On the left picture: Motti Levin, Manolis Antonakis , Manthos Antonakis and Thanasis Rosoglou in the Agroshop of SYNTAGI.
On the right: Motti Levin with Manolis Antonakis in front of the new greenhouse overlooking the Ierapetra greenhouse area.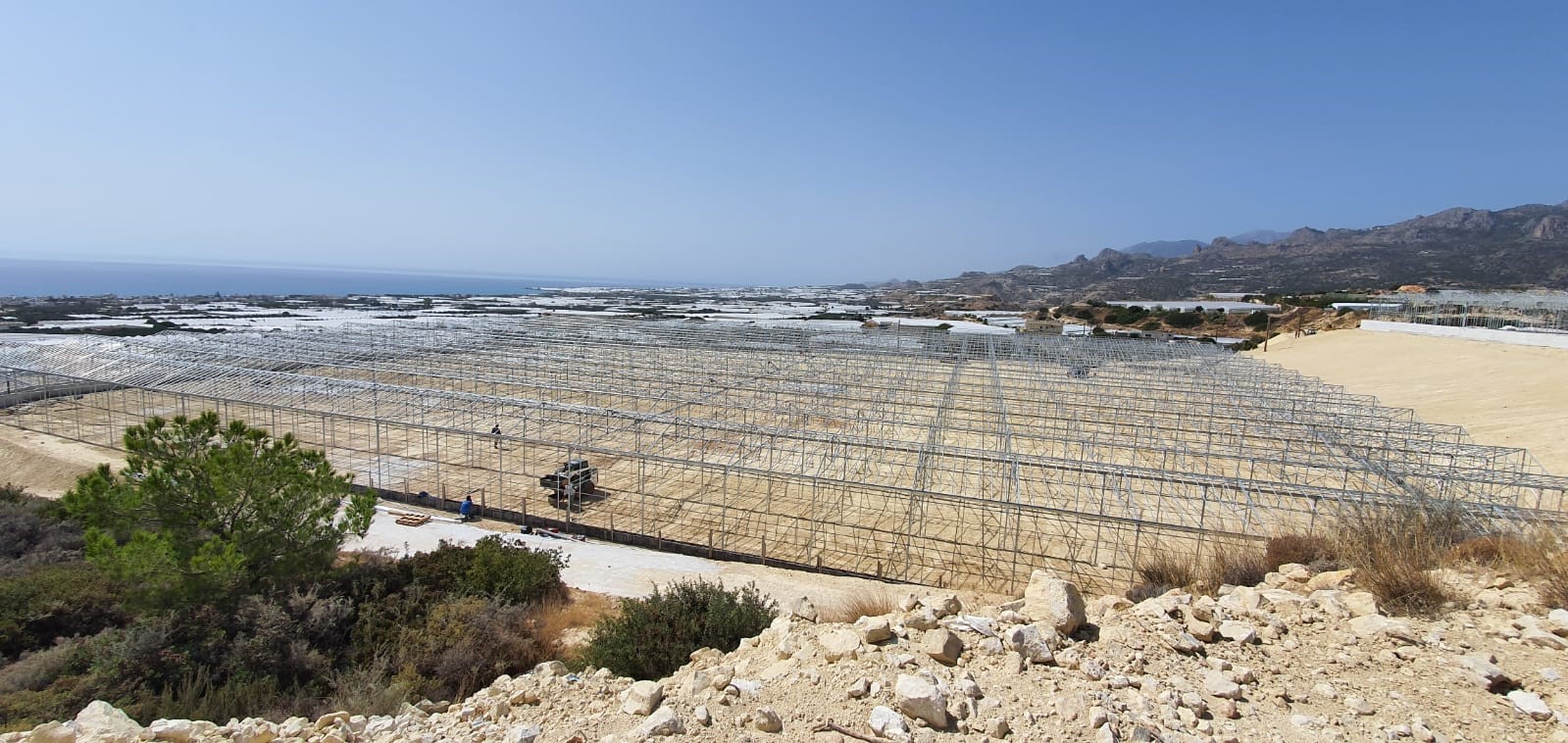 The newly constructed Hydroponic greenhouse that belongs to Antonaki brothers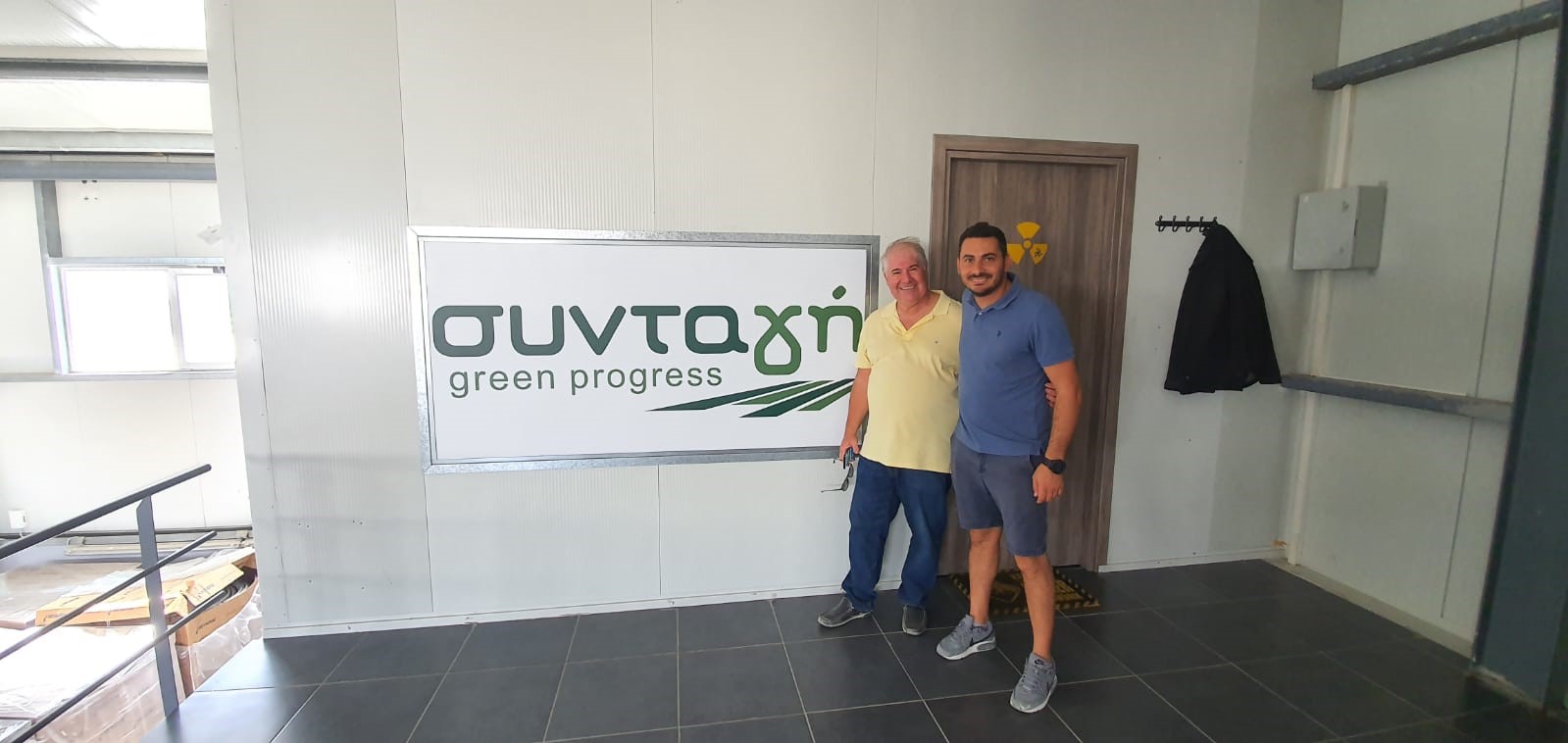 Thanasis Rosoglou with Manolis Antonakis in front of SYNTAGI offices.
After the long day under the hot CRETAN sun and long walk in the Ierapetra greenhouses area all participants enjoyed traditional CRETAN hospitality.