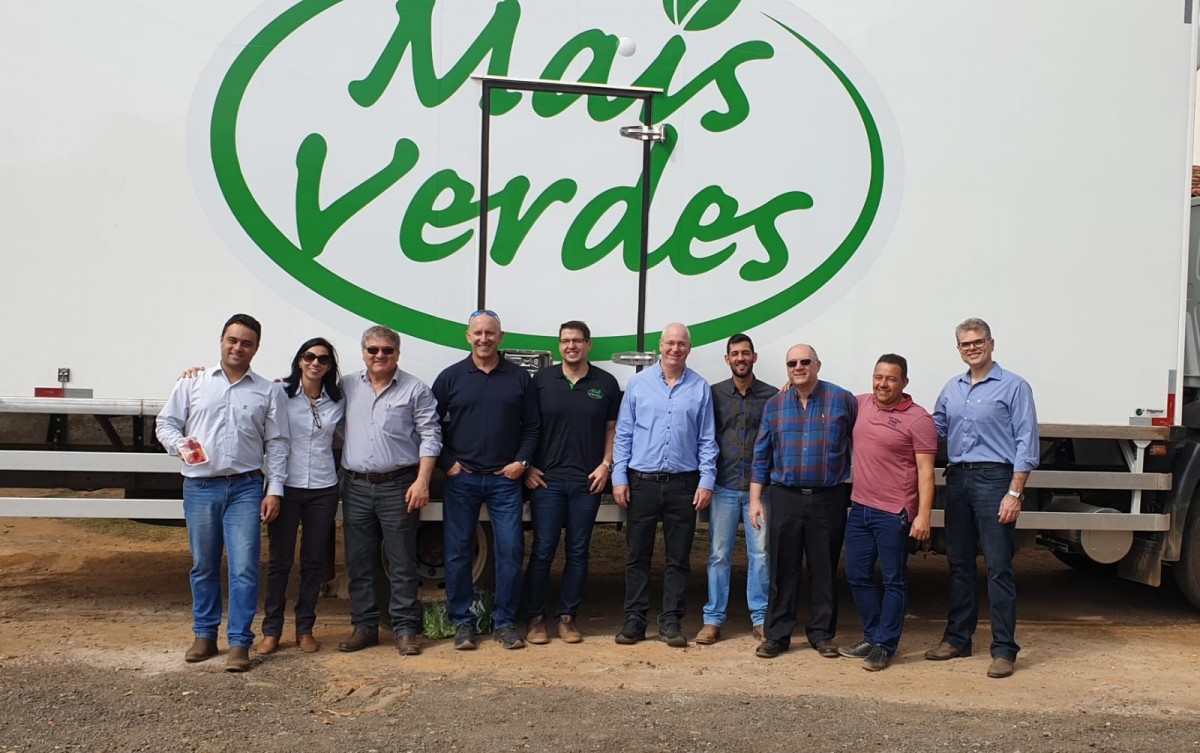 Our CEO, Motti Levin & Natan Feldman Haifa's VP Marketing, Business Development and Innovation visited 'Mais Verdes' along with Haifa South America team.

Mais Verdes Group is one of the most important hydroponic growers situated in Cabreúva, a municipality in the state of São Paulo in Brazil.
Mais Verdes are a vegetable distributor of horticultural products with the highest quality standards.
They are strategically located in the city of Cabreúva - SP, a very privileged logistic point, approximately 40 minutes from any city between São Paulo, Campinas and Sorocaba axis But most of all they are close to the Serra do Japi that offers fantastic water quality and climate which are essential to their activity.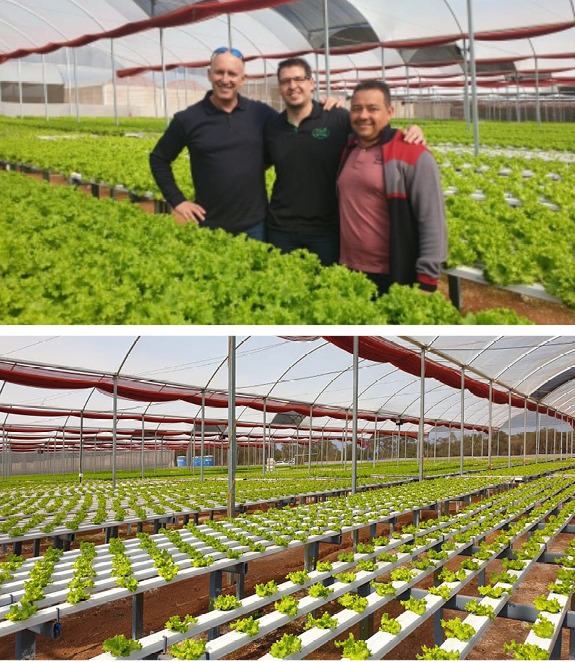 All of the Products are with the strictest quality control, grown in greenhouses, in 100% natural cultivation medium, clean of any pesticide fertilizer.
They grow more than 65 products including conventional, sanitized and trays (lettuce, arugula, beetroot, mushrooms, rockula, corn, cauliflower, broccoli etc..).

Mais Verdes have the highest technology for greenhouses available.Their water recycling technologies offer several advantages, as well as: water savings (50% to 70%),increased crop quality (as a result of increased water application), increased nutrient availability with higher application efficiency, which reduces groundwater contamination and damage to ecology and agronomic regions.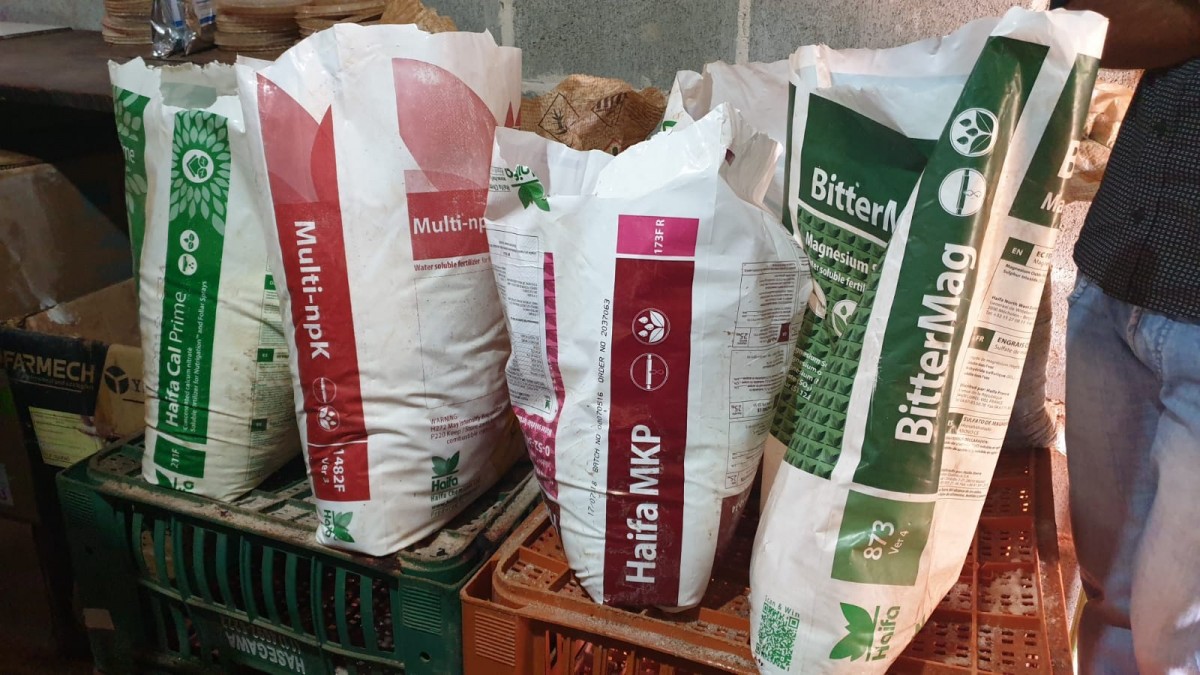 Mais Verdes have been using Haifa Group products and seen amazing results.
Infact the time from seed to harvest was reduced from 33 days to 28 days, since they've switched on using Haifa's solutions!
Among the products: Haifa Cal™ Prime, Multi-npK™, Haifa MKP™ and Haifa Bittermag™.
Haifa Cal™ Prime is a highly Concentrated Calcium Nitrate with very low ammonium, which is Ideal for soilless grown crops and hydroponic.
It contains nitrogen in the form of nitrate (NO3-), which enriches plant nutrition and improves the efficiency of calcium uptake.
Multi-npK™ is high potassium fertilizer for boosting plants during flowering and fruiting stages in vegetables/horticultural production. Free of chlorine, sodium and other harmful elements to vegetables.The nitrate facilitates uptake and improves potassium absorption by the plant.
Haifa MKP™ a mono-potassium phosphate fertilizer, a highly efficient source of phosphorus and potassium for plants. As a nitrogen-free fertilizer, Haifa MKP™ is the preferred source of phosphorus and potassium when nitrogen fertilization should be limited. For example, early in the growing season, when phosphorus and potassium are needed at high rates for the establishment of root system. Application of Haifa MKP™ at the productive stages of sugar-rich fruit crops helps to increase sugar content and to improve the quality of these.
Haifa Bittermag™ is Haifa's water soluble magnesium sulfate - Horticultural Grade. It is especially when magnesium is needed and nitrogen application should be avoided.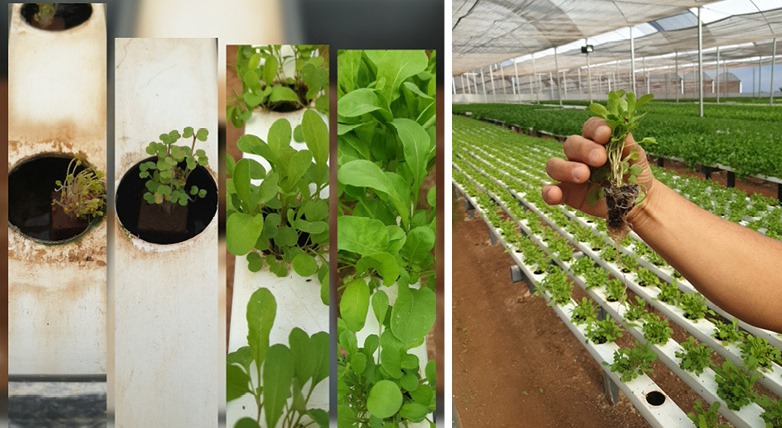 Here on the left you can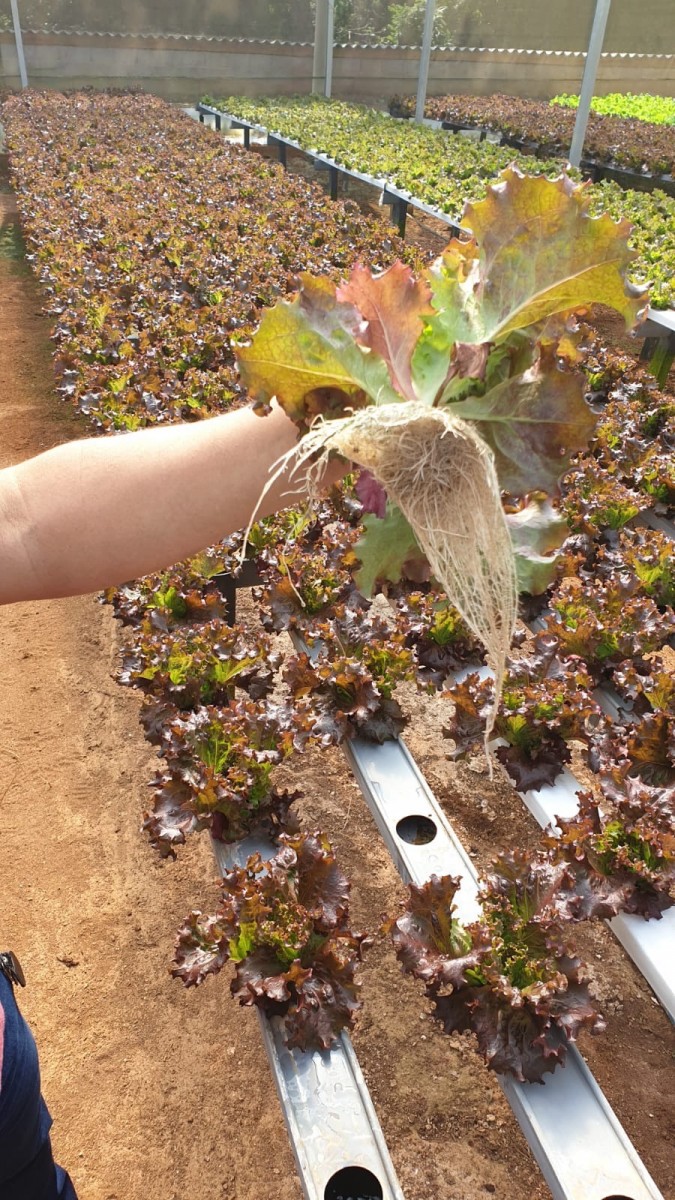 see a well developed arugula plant only 7 days after planting.
On the right side you can see red lettuce with a highly developed root system which supports its rapid and healthy growth of the plant.
It was delightful to meet the growers and see Haifa's plant nutrition proving itself once more
for devolping enhanced plant by maximum nutrient efficiency and minimizing environmental impact.
Thank you to our CEO Motti Levin, for great photos and story.