You are here
Haifa Group presents a new tool on our website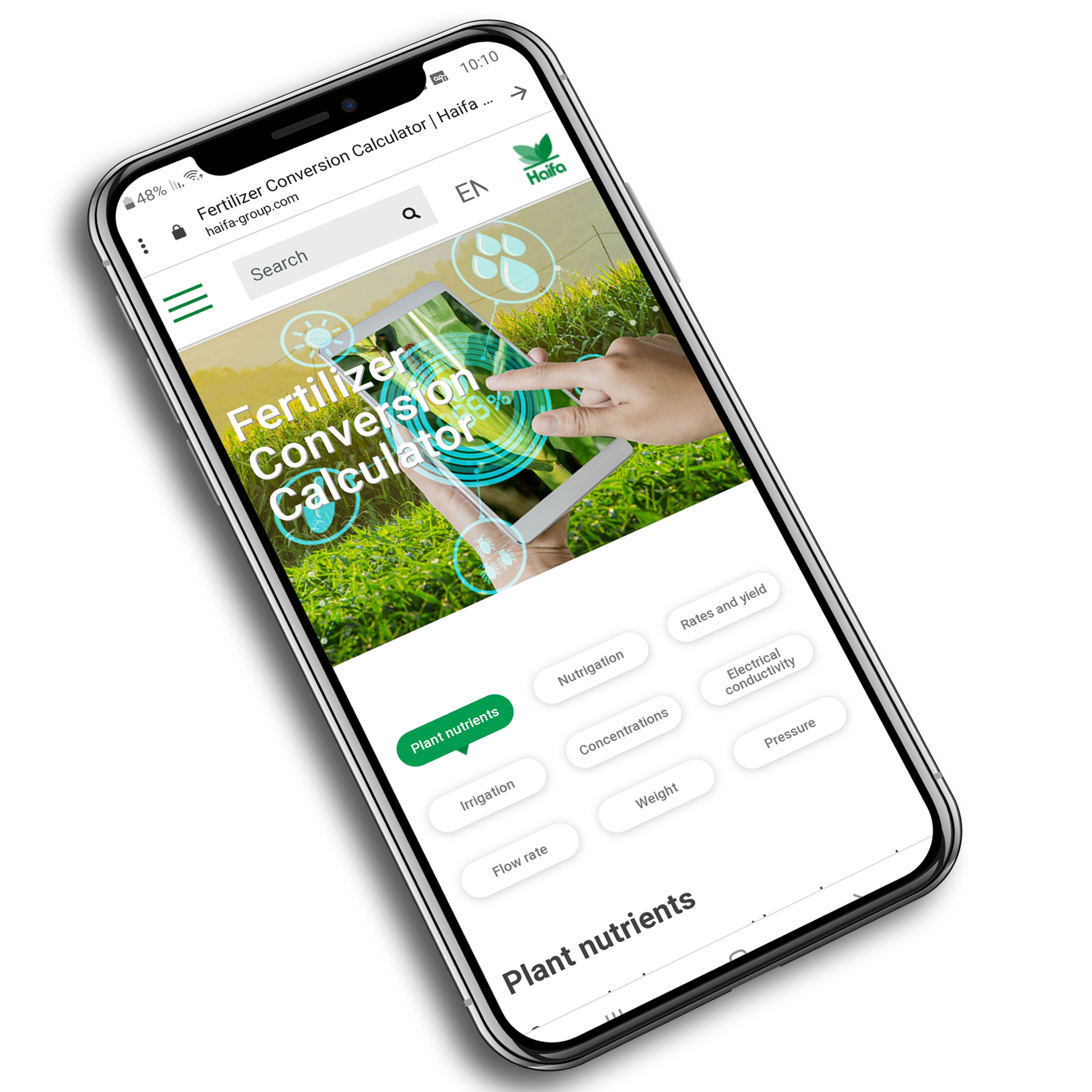 Fertilizer Conversion Calculator, to help you easily convert between various units which are commonly used in the agricultural field. ppm to mmol/l and meq/l, yields and rate, EC units and many more.
Get the very latest from Haifa
The Haifa newsletter keeps you updated on advanced plant nutrition information,
and provides the latest news & events you and your crops should know about.