You are here
Chief Information Officer
Mr. Beit Halachmi serves as Information Systems Manager of Haifa Group. In his role, Lior is responsible for all aspects of the Group's software, hardware and communications, in Israel and around the world.
Mr. Beit Halachmi has been working for the Group since 2010, in his previous position he manages the SAP application in the group and was responsible for 13 implementers. Over the years Mr. Beit Halachmi has managed many projects and interfaces, including the PPPI project at the Group's production sites in Israel, and the Rollout project for the Haifa Group's subsidiaries.
Lior has a bachelor's degree in industrial engineering and management.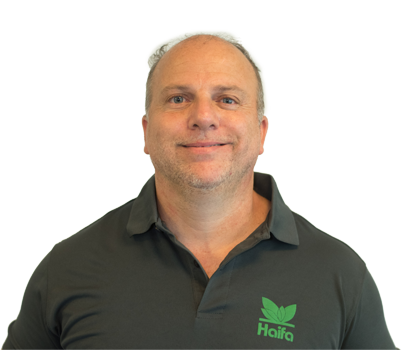 Get the very latest from Haifa
The Haifa newsletter keeps you updated on advanced plant nutrition information,
and provides the latest news & events you and your crops should know about.