You are here
Growing Future Researchers in Dimona
Many of Haifa Negev's employees are familiar with Dimona's Agricultural Farm because their children currently study there or have done so in the past. Perhaps they were privileged to study there themselves. However, for those unfamiliar with it, there's a farm at the outskirts of Dimona where students from the various schools in the city come to experience agricultural work, growing vegetables and caring for animals.
The Center for Fertilization and Plant Nutrition has been operating there for several months. Sponsored by Haifa Group and under close professional guidance, students examine the effect of different compositions of fertilizers on the development of plants, and in the process, experience independent research work.
The Center is the vision of Efrat Shachar, Director of the farm, and Yossi Sofer, a Haifa Group agronomist in the south of the country, and the cooperation between them. Haifa Group contributed the professional fertilizer system and, of course, the fertilizer. In addition to the well-equipped habitats, the center also includes a classroom.
The Center's official launching ceremony took place in December 2021, in the presence of Dimona Mayor Benny Biton, Director of the city's Education Department, Dr. Max Peretz, Chairman of Haifa Group, Dr. Ariel Halperin, and CEO of Haifa Group, Moti Levin.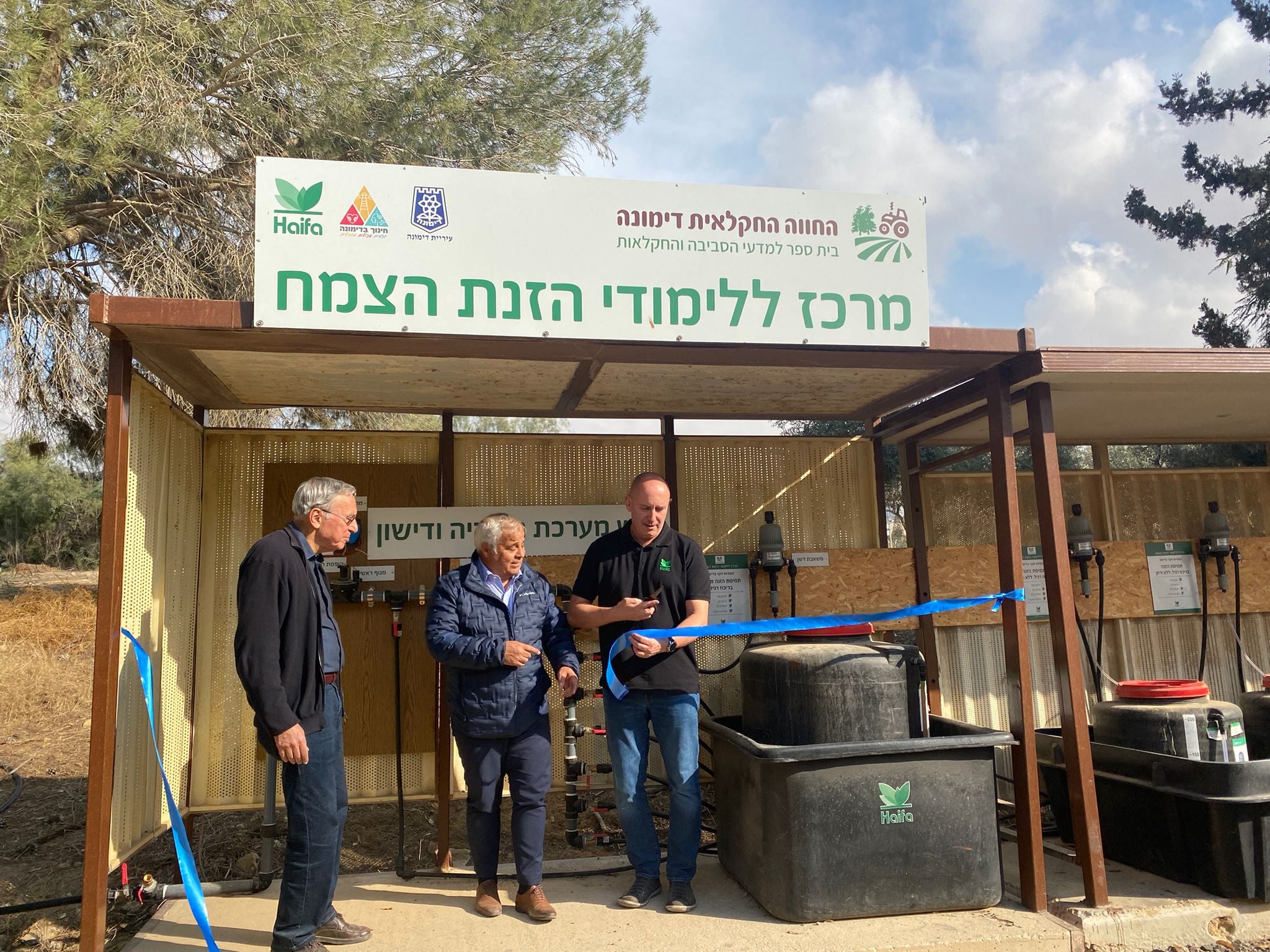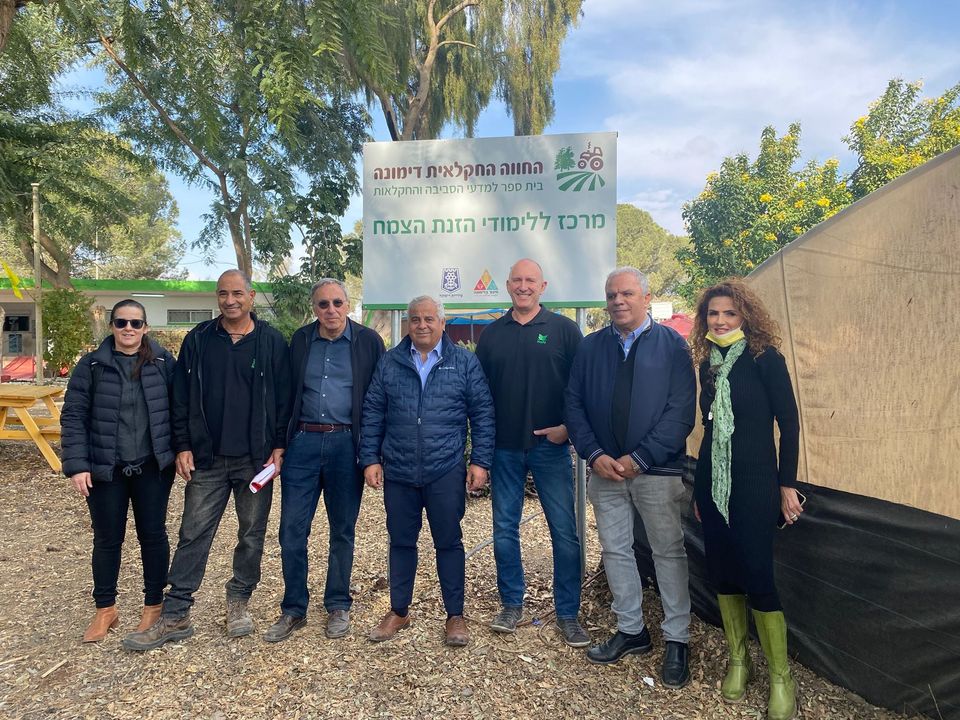 "The pulsating Israeli spirit at Haifa Group combines both worlds: on the one hand, agricultural development and preservation of the environment through innovative solutions, and on the other hand, an ongoing contribution to the communities in which we operate. We see the products here and are proud to contribute to city students' enjoyment from our Group's many years of knowledge and experience. We are happy to collaborate with Dimona Municipality and are grateful for the privilege to advance the field of education and research skills from an early age", says Moti.
Dimona's Mayor summarized the visit: "I would like to thank Haifa Group for their collaboration in this project and the speed in which it all came to fruition. It is no secret that as a mayor in Israel, I carefully examine the feasibility of every project presented to me. This is an exciting collaboration, and I am sure that as a result, Dimona will export the next international scientists and researchers, just as we exported Yossi Benayoun to the world".
Get the very latest from Haifa
The Haifa newsletter keeps you updated on advanced plant nutrition information,
and provides the latest news & events you and your crops should know about.