You are here
Haifa Group launches NutriNet™. A plant nutrition expert system
NutriNet™ is a new online service for growers and agronomy experts, aiming to optimize fertilization programs.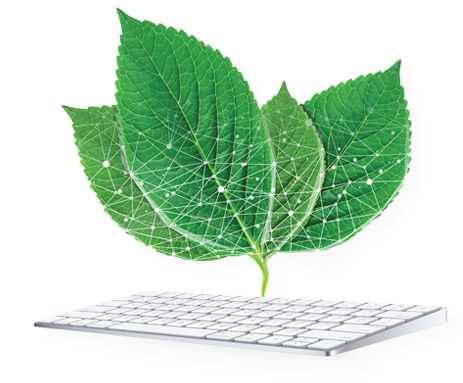 Haifa, Israel, 2019-Jan-31 | Haifa Group (Haifa) launches NutriNet™, an online expert system which aims to support and optimize the process of creating customized fertilization programs. The service is free of charge for users.
The new NutriNet™ platform was developed at the Haifa Group Innovation Center. It incorporates plant nutrition related knowledge that was accumulated by Haifa during decades of field and R&D activities worldwide. The NutriNet™ is designed to assist growers in setting fertilization programs. Step by step, the software directs the farmer's workflow, supports decision-making and simplifies calculations. The majority of the process is carried out before the season, leaving the grower with a detailed work plan for the season. The fertilization programs may be retrieved at any time, for adjustments and to create task reminders.
"We developed NutriNet™ in order to address practical considerations that growers have at their daily work. This is a proof of Haifa's core value 'Farmers' Mind'. We are proud to provide the worlds' growers with such a sophisticated and powerful tool. With NutriNet™ growers would be able to get the most from their crops, and yield the benefits from their hard work", said Natan Feldman, Haifa Group's VP Marketing, Business Development, and Innovation.
The NurtiNet™ platform has a knowledge-based approach. It integrates data regarding the crop, soil type, water analysis, irrigation system setup, and other preferences of the grower. Together with comprehensive plant nutrition data bases, the data is compiled in order to generate a precise fertilization program that meets the specific need of the crop, under actual growth conditions. Such program let the grower benefit from both optimal yield, and nutrient use efficiency. The service is free of charge.
Motti Levin, Haifa Group's CEO said: "We took our Sharing Knowledge values a huge step further. As a global leader in the field we are committed to supply the best plant nutrition solutions together with a comprehensive knowledge base. Therefore we invest heavily in knowledge services as an in production capacity, and quality assurance. Haifa Group is growing substantially while keeping its pioneering spirit and innovative approach."
NutriNet™ works best on laptops and desktops. It supports all common measuring unit systems, and features a multilingual interface. The new plant nutrition expert system is at:
Get the very latest from Haifa
The Haifa newsletter keeps you updated on advanced plant nutrition information,
and provides the latest news & events you and your crops should know about.