You are here
PR: Haifa Group Names Motti Levin as new CEO
Press Release
For immediate release
Haifa Group Names Motti Levin as new CEO,
Effective 10 April 2018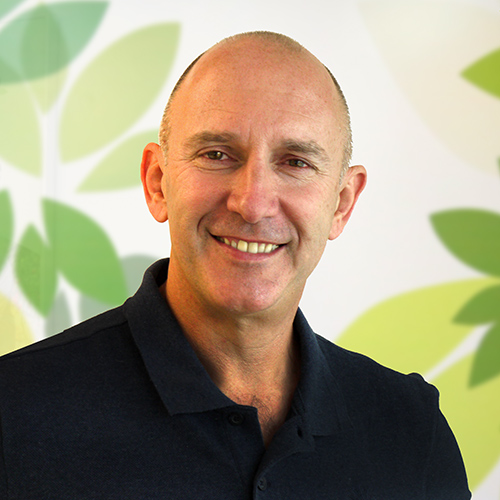 10 April, 2018 - Haifa Group has announced the appointment of Motti Levin as Chief Executive Officer effective 10 April, 2018. He will succeed Nadav Shachar who served the Group for nearly ten years.
"Haifa is an outstanding group, and I'm excited about the prospect of leading it through the fascinating developments and challenges in the industry. I look forward to working with the talented people of Haifa, to deliver sustainable growth, and to take the Group's core values of pioneering, knowledge sharing, and farmer's mind to the next level," said Motti Levin. "I will strive to serve the Group by ensuring our executives and professional teams are on the right track to fulfill their passion of offering the best of plant nutrition solutions to the world's growers. We will accelerate the continuous growth after overcoming the most majority of the challenges the Group faced during the recent few months."
For the past two decades Motti has held key positions in several multinational companies operate mainly in the chemical and agriculture sectors. He served an important role in the executive management team of Israel Chemicals, Netafim, The Maman Group, UTI Logistics, and Gadot Chemicals. In the latter three companies Motti served as CEO.
Jules Trump Haifa Group's chairman of the board commented: "Motti brings with him vast knowledge and experience in all facets of our business. He has a successful track record and natural leadership skills - which we sure will serve him and us well as he takes on this new role. His engaging personality and outstanding interpersonal skills make Motti easily accessible and will no doubt result in terrific relationships with all those with whom he interacts both inside and outside the company". Mr. Trump added "I am most appreciative of Nadav Shachar's unwavering commitment to Haifa Group. During Nadav's tenor, much has been accomplished and I am grateful for his dedication and insights through the years."
Get the very latest from Haifa
The Haifa newsletter keeps you updated on advanced plant nutrition information,
and provides the latest news & events you and your crops should know about.