You are here
PR: Haifa Opens a Subsidiary in Colombia
Haifa now offers advanced services, and plant nutrition solutions to the rapid growing Colombian agriculture industry.


24 April, 2017 - Haifa Group announces the opening of Haifa Colombia SAS, a new subsidiary in Bogota, Colombia. Haifa Colombia will serve the Group's distributors in the country, and provide plant nutrition solutions to the local growers. The new subsidiary is led by Mr. Carlos Fajardo, General Manager, and Ms. Claudia Coronado, commercial manager, and supported by a team of agronomists and logistics experts.


Colombia has a privileged situation to increase its agricultural production. According to the United Nation's Food and Agriculture Organization it is one of the leading countries in Latin America with regards to agricultural development. Haifa Group has set up Haifa Colombia following a growing demand for the Group's premium plant nutrition solutions, and for its professional agronomy services in Colombia. Located in Bogota, the new subsidiary will act as the fertilization expert hub for the region, a logistic center, and will take responsibility for all go-to-market activities.


"The new subsidiary gives us a presence for collaborative development of plant nutrition solutions, dedicated to the important Colombian market. The advanced agriculture market is set to grow, and we are looking forward to have our local team of experts leading the specialty fertilizer niche in the country." said Ms. Claudia Coronado, Haifa's Commercial Manager in Colombia. "We are well known among the Colombian cut flower growers in Sabana de Bogota and Antioquia who recognized the advantages of our products. We expand our activity to many more specialty niches, bringing true benefits to the growers. Opening Haifa Colombia is also part of the Group's long-term global growth plans, aiming to support growers worldwide with extensive agronomic knowledge, and an outstanding range of fertilization solutions."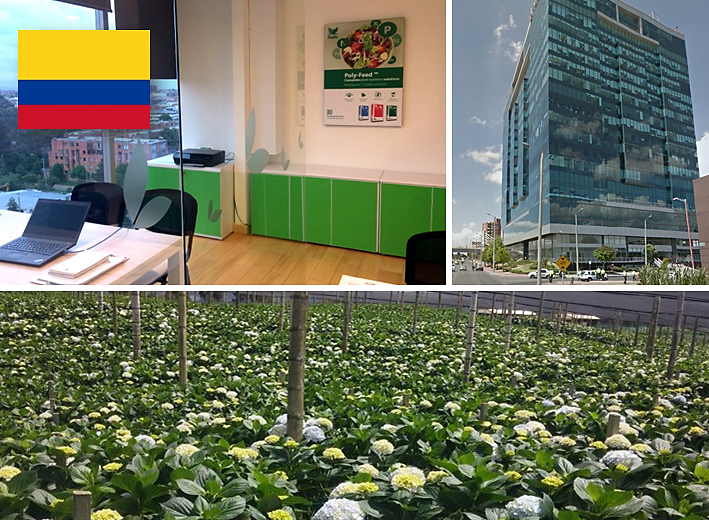 Get the very latest from Haifa
The Haifa newsletter keeps you updated on advanced plant nutrition information,
and provides the latest news & events you and your crops should know about.