You are here
NutriNet ™ ist ein Online-Service für Anbauer und Agrar-Experten mit dem Ziel, Düngeprogramme zu optimieren.

Haifa NutriNet ™ - Hauptmerkmale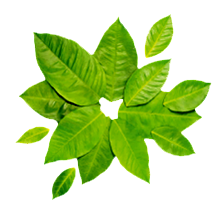 •

Umfangreiche und aktualisierte lokalisierte Datenbank mit Ernteanforderungen


•

Reagiert auf Unterschiede in der Boden- und Wasserzusammensetzung


•

Das Nutrigation™ -Programm wird Schritt für Schritt erstellt


•

Das Programm kann bearbeitet werden, um die Vorlieben des Landwirts widerzuspiegeln


•

Cloud-basiertes System mit Programmverwaltungsfunktionen


•

Der Service ist kostenlos
Je mehr Sie wissen, desto besser das Wachstum.
Haifa NutriNet™ ist ein leistungsstarkes Tool, mit dem Anbauer Bewässerungssysteme und Ernährungsprogramme (Fertigation) unter Berücksichtigung der tatsächlichenWachstumsbedingungen planen können.
NutriNet ™ bringt Sie mit der fortschrittlichsten Expertensystemplattform auf die nächste Stufe der Pflanzenernährung. Die Software wird ausschließlich über das Internet betrieben.
Die Haifa Group ist weltweit bekannt für ihren Kernwert des Wissensaustauschs.
Züchter aus aller Welt nutzen die detaillierten Anleitungen und Düngeprogramme, um das Beste aus ihren Ernten herauszuholen.

Haifa NutriNet™ verwendet eine umfassende Datenbank mit Anforderungen an die Pflanzenernährung, die nahezu jedem Wachstumsumfeld gerecht wird.
Durch eine Abfolge von Schritten ruft der Benutzer Informationen ab oder gibt sie ein, die von der Software in ein detailliertes, optimiertes Ernährungsprogramm integriert werden.
Der Service ist kostenlos!
nutrinet.haifa-group.com
Get the very latest from Haifa
The Haifa newsletter keeps you updated on advanced plant nutrition information,
and provides the latest news & events you and your crops should know about.