You are here
NutriNet™ jest serwisem online dla ogrodników i doradców agrotechnicznych w celu optymalizacji programów nawożenia

Haifa NutriNet™ - Główne zalety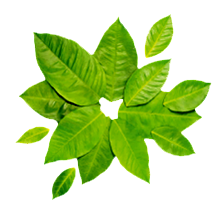 •

Bogata, uzupełniana i zlokalizowana baza potrzeb upraw


•

Dostosowana do różnych składów wody i zasobności podłoża
•

Nutrigation™ program jest tworzony krok po kroku


•

Program jest edytowalny do potrzeb i preferencji ogrodnika


•

System oparty na chmurze z programami do zarządzania


•

Serwis jest bezpłatny
Im więcej wiesz tym lepiej uprawiasz
Haifa NutriNet™ jest silnym narzędziem stworzonym by pomóc ogrodnikom tworzyć schematy nawodnieniowe i programy nawożeniowe (fertygacja), z uwzględnieniem aktualnych warunków uprawy. NutriNet™przenosi cię na następny poziom odżywiania roślin z wykorzystaniem najbardziej zaawansowanej platformy eksperckiej. Software jest na stronie Haifa Group znanej na świecie ze swojej umiejętności dzielenia się wiedzą.Ogrodnicy na całym świecie korzystają ze szczegółowych zaleceń nawozowych aby uzyskać maksymalne efekty ze swoich upraw.
Haifa NutriNet™ wykorzystuje wszechstronną bazę danych o potrzebach pokarmowych roślin w niemal każdym środowisku prowadzonych upraw. Poprzez poszczególne sekwencje kroków, użytkownik pobiera lub wprowadza informacje do programu aby na końcu otrzymać szczegółowe, optymalne zalecenia nawozowe.

Ten serwis jest bezpłatny!

nutrinet.haifa-group.com
Get the very latest from Haifa
The Haifa newsletter keeps you updated on advanced plant nutrition information,
and provides the latest news & events you and your crops should know about.