You are here
Potato trial in Australia
A potato trial was conducted in Berrigan, Southern New South Wales (Australia).
Berrigan potatoes are known as the largest vegetable crop in New South Wales. (NSW). The NSW potato industry grew 139,544 t of potatoes, worth $53.3 million, on 5,845 ha in 2005–06. NSW grows one tenth of the Australian potato crop.
Potato production
Potatoes are a cool season vegetable, which require a mild, frost-free growing season with regular rainfall or irrigation. They are grown in the coastal, tablelands and Riverina districts of NSW.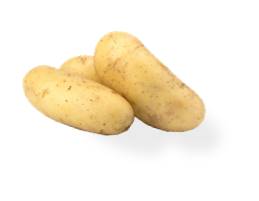 Variety: Russett Burbank (French fries)
Area: Berrigan, Southern New South Wales
Soil Type: Sandy, pH (water) 5.6
Farmer's practice

Haifa Treatment

Soil fertilization

Base: 15-11-16+8SO3, 1200 kg/ha

At emergence: 19-0-14.4, 500 kg/ha

Base: 15-11-16+8SO3, 1200 kg/ha

8 Weekly application of urea, total of 345 kg/ha

8 weekly applications of

25 kg/ha 12-0-42 + 2MgO +

25 kg/ha A.N. (34%N)

starting at 3 weeks post emergence

Total
top dressing

308 kg/ha N, 74 kg/ha of K2O

92 kg/ha N, 864 kg/ha of K2O
Haifa treatment: higher yield and better value
Related articles:
Get the very latest from Haifa
The Haifa newsletter keeps you updated on advanced plant nutrition information,
and provides the latest news & events you and your crops should know about.