You are here
Haifa's Combined Nutritional Solutions for Pivot Irrigated Potato
Haifa's nutritional solutions may include a combination of products and application
methods, to suit growth needs and grower's preferences.
The solutions feature neutral pH and near-zero chlorides and sulfates, so they are safe for the pipes and do not induce corrosion.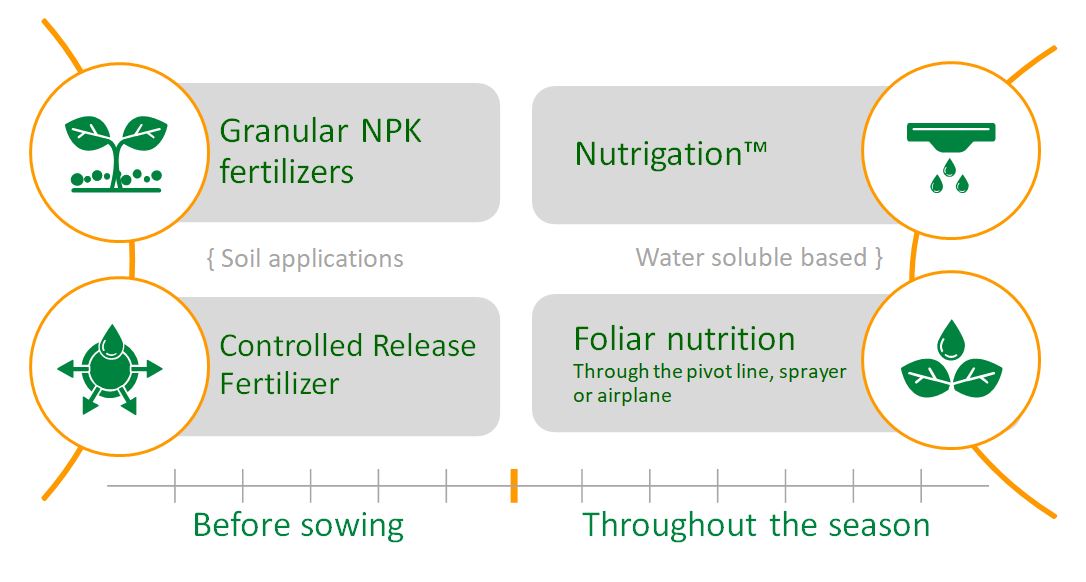 Suggested nutritional programs
Nutritional requirement (kg/ha): N=200-300 , P=100-200 , K=300-500
Expected yield: 45-55 T/Ha

Proven results - Potato trial in Australia

Haifa treatment: higher yield and better value
Need more information about how to grow potato? You can always return to the potato fertilizer & potato crop guide table of contents
Related articles:
Information about NPK Fertiliser
Read more about Plant Nutrition
Get the very latest from Haifa
The Haifa newsletter keeps you updated on advanced plant nutrition information,
and provides the latest news & events you and your crops should know about.