Haifa's experts meet Hydrangea growers in Colombia
Hydrangea, also known as Hortensia, is a genus of 70–75 species of flowering plants, mostly grown as 1-3 meters tall shrubs. Hydrangea plants are grown as ornamental plants as their large flower heads are colorful and impressive.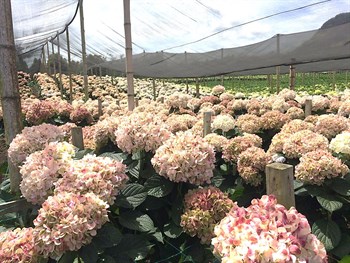 Colombia is the one of the largest producer of Hydrangea for the cut flower market. Over 1600 ha in the Medellin area, Colombia, are being cultivated by Hydrangea growers. The flowers are being exported to countries in North and South America, as well as to the European flower market.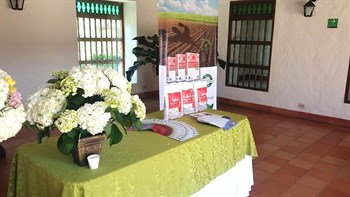 Haifa Group, together with BAM, a leading Colombian distributor, are active in Medellin, providing advanced plant nutrition solution to Hydrangea growers.
Haifa's experts developed dedicated fertilization programs for the growers, taking into consideration the specific needs of the Hydrangea flowers. During a special seminar organized by BAM, agronomists, technicians and plant nutrition experts had the opportunity to learn about Haifa's solutions that feel the Hydrangea requirements.
At the seminar Haifa's experts gave a lecture about "Interaction soil water nutrients with emphasis on Nitrogen & Potassium - KNO3".