The world's largest strawberry, grown using Haifa Group's nutritional products
This week, an enormous strawberry grown in Israel has entered the Guinness Book of Records. Weighing an impressive 289 grams, the strawberry was cultivated using Haifa Group's unique nutritional products.
The strawberry is of the variety 229, developed by Israel's Agricultural Research Organization, Volcani Center in Rishon LeZion, and is approximately 17 cm wide and 12 cm long.
"A Japanese grower held the previous world record with a strawberry that weighed 250 grams, so as soon as we picked our strawberry and weighed it, we got extremely excited as we realized we had broken the record", says Tzachi Ariel, the owner of 'Tut BaSadeh' (Strawberry in the Field), a family-owned business that was founded decades ago by Yosef, the father of this family. The four Ariel brothers who run the business today are second-generation farmers, and they have been using Haifa Group's potassium nitrate-based nutritional solutions for many years. In addition to strawberries, the family grows cauliflower, peppers and zucchini.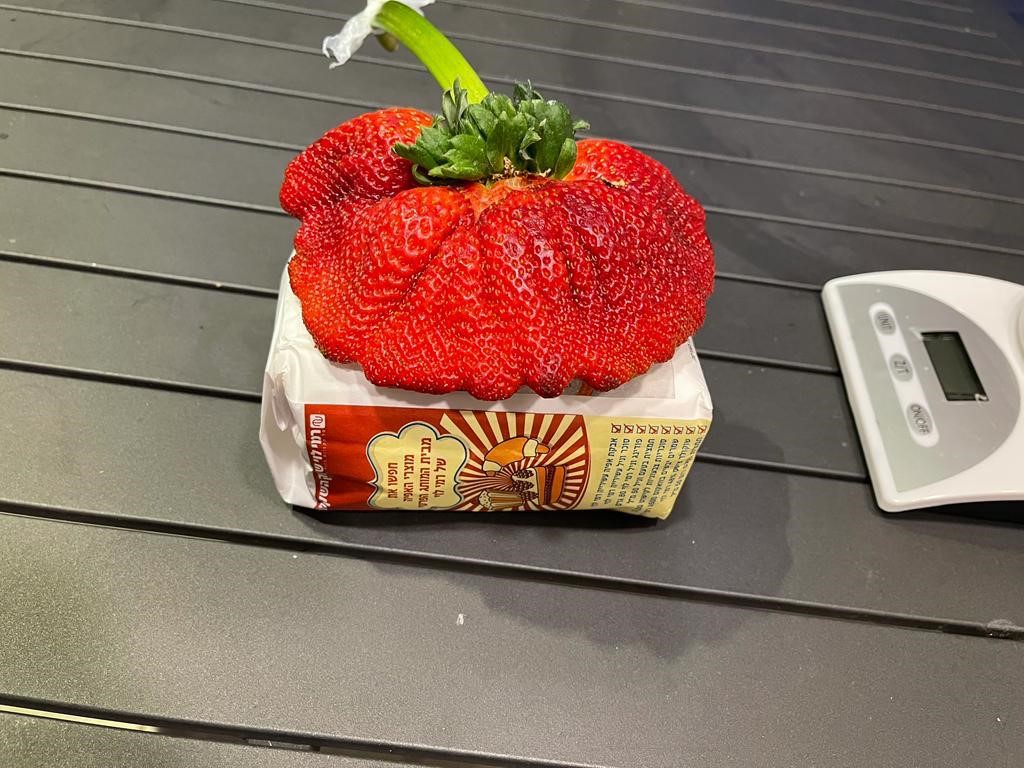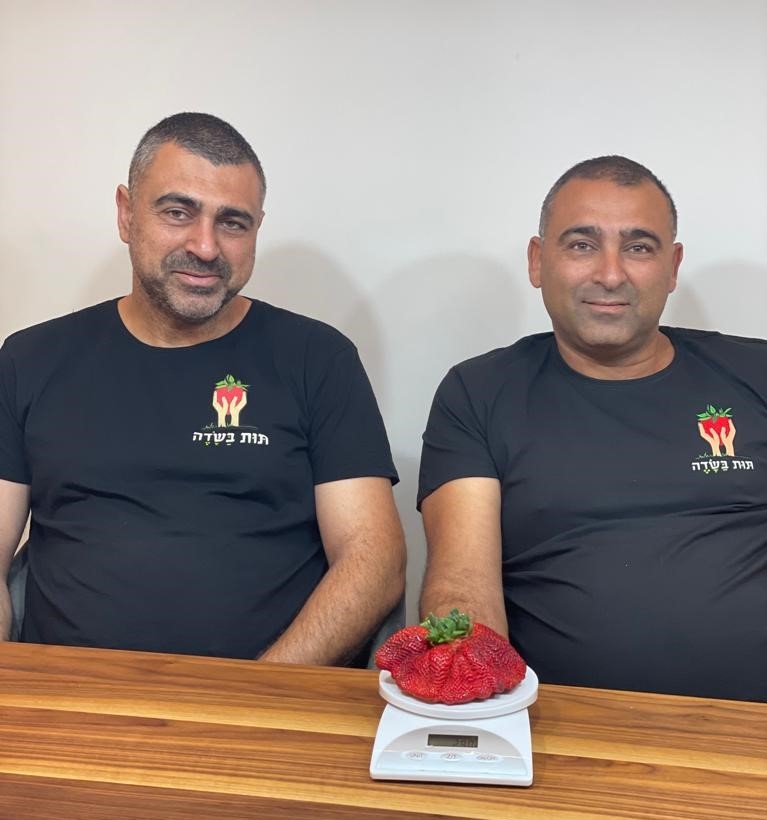 "This field's yield has been delayed due to this year's weather conditions. It gathered strength and now produces giant strawberries," says Ariel, one of the brothers on the farm. "We named this giant strawberry-producing variety, Tzvika. We have been growing it for three years."
According to Ran Yakir, Israel Market Agronomist of the Haifa Group: "This is a very professional family business. They do not compromise on quality, either in farm management, on the application, and, I am proud to say, on nutritional products either. It is a source of great pride for Haifa to have been working with clients such as 'Meshek Ariel' for so many years, and that we may accompany them in the moments of their greatest achievements."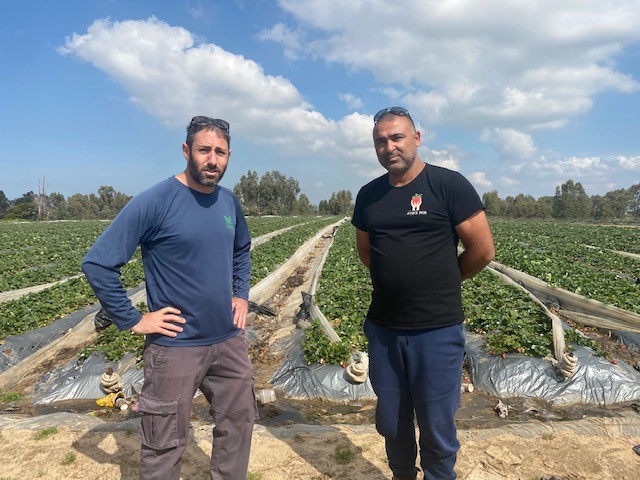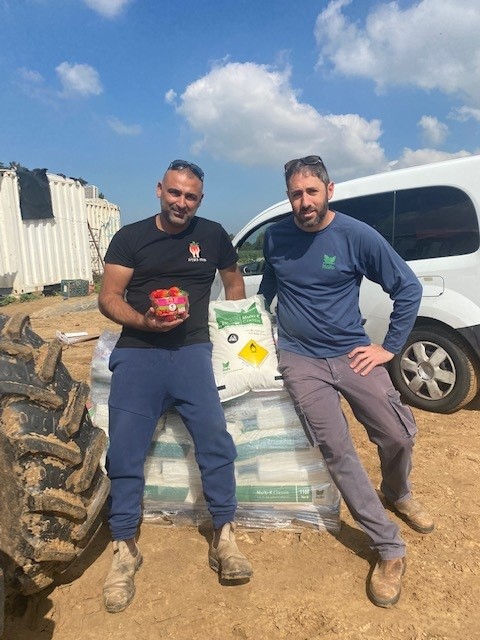 The Haifa Group, founded in 1966, is a world leader in 'precision agriculture,' which significantly reduces the extensive and uncontrolled use of fertilizers and water. The company sells a wide range of high-quality plant nutrients in more than 100 countries through 16 international subsidiaries at various locations. The 'Haifa' brand is a symbol of quality and pioneering in the global agricultural industry, and it incorporates nutrients, technological products for various industrial applications, and thermo-solar power plants. The group's research, development and production center is located in Israel, and it employs 5,000 people directly and indirectly.