You are here
Screen analysis
Iron (Fe) chelated by EDDHA 6%
Product meets requirements for an EC-fertilizer. *EC fertilizer label value.
Packaging
1kg or 25kg cardboard boxes with inner polyethylene bag.
Uses
For soil and hydroponic applications.
Appearance

Dark red-brown microgranules

pH (1% solution)

7-9

pH Stability range

3-10

Solubility in water

approx. 60 g/l (for practical use)

Bulk density untapped

approx. 500 - 700 kg/m3

Chemical name

Ethylenediamine-N,N'-bis(2-hydroxy-phenyl acetic acid)
ferric-sodium complex; EDDHA-FeNa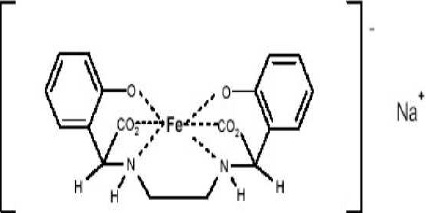 Store in original package in a dry place at ambient temperature (below 25°C). It is advised to re-test after three years of storage. Exposure to sunlight may cause degradation of the product.
Find the dealer near you
Contact us
Get the very latest from Haifa
The Haifa newsletter keeps you updated on advanced plant nutrition information,
and provides the latest news & events you and your crops should know about.