Powerful online system plans custom fertilisation programs
HAIFA has launched a powerful online system to help growers, agronomists and advisers design customised fertilisation programs. Offered free to users, the sophisticated Haifa NutriNet™ platform incorporates plant nutrition knowledge accumulated by Haifa over decades of field and research and development activities worldwide. It integrates data regarding the crop, soil type, water analysis, irrigation system setup and other grower preferences.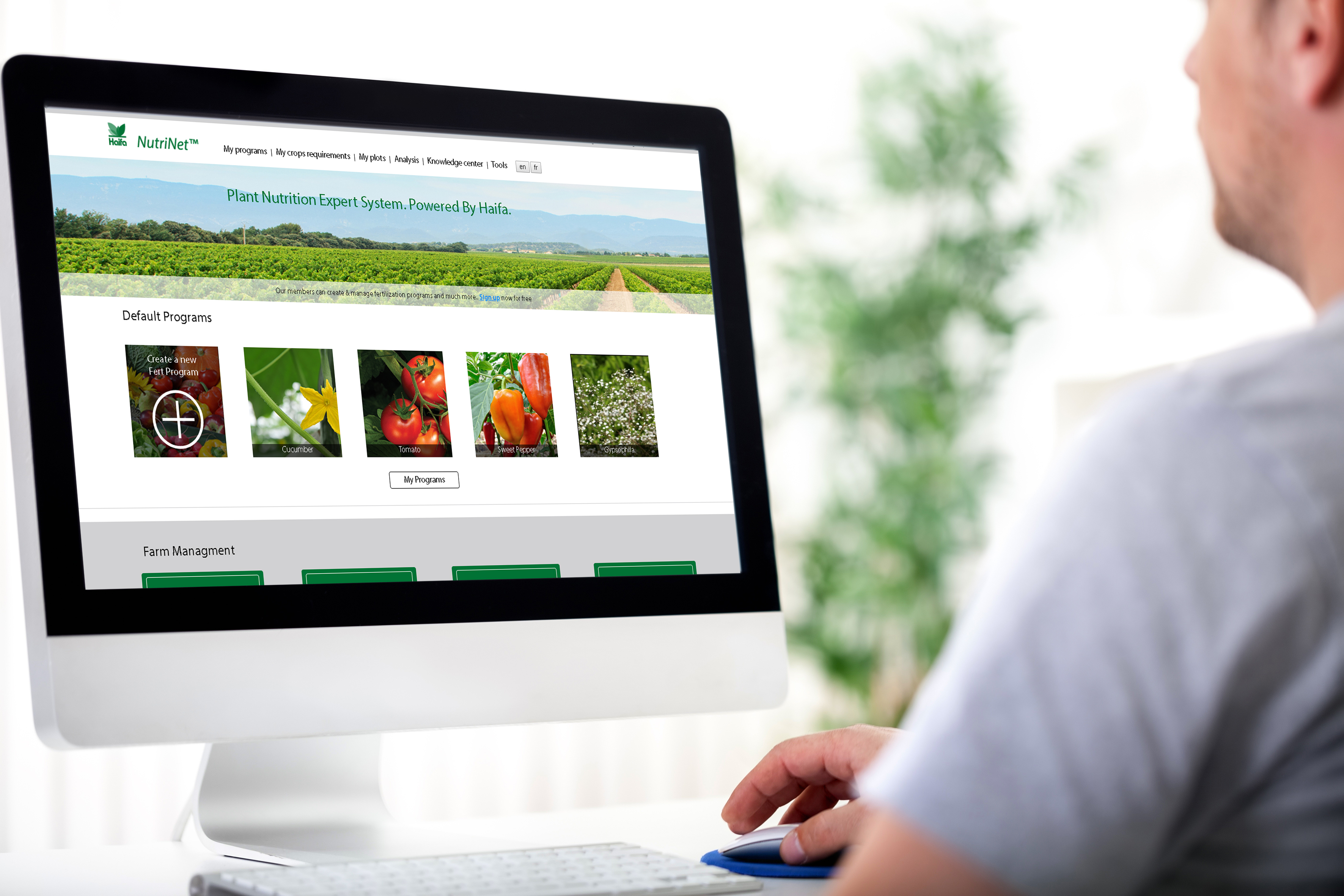 Together with comprehensive plant nutrition databases covering 80 common crops, the data is then compiled in order to generate a precise fertilisation program that meets the specific need of the crop under actual growth conditions.
Haifa NutriNet also incorporates a wealth of data characterising climatic conditions at a large variety of meteorological stations. The software directs growers' workflow, supports decision-making and simplifies calculations. The majority of the process can be completed before each season, providing growers with a detailed work plan for the season ahead. The fertilisation programs also can be retrieved at any time for adjustments and to create "task reminders''. "We developed NutriNet in order to address practical considerations growers have in their daily operations,'' according to Natan Feldman, Vice President of Marketing, Business Development and Innovation with Haifa. "We are proud to provide the worlds' growers with such a sophisticated and powerful tool that can take them to the next level of plant nutrition. With NutriNet, they will be able to get the most from their crops and reap the benefits of their hard work.'' Haifa CEO Motti Levin said the web-based tool was a significant extension of the company's 'Sharing Knowledge' values. "As a global leader in the field, we are committed to supplying the best plant nutrition solutions together with a comprehensive knowledge base. We therefore invest heavily in knowledge services, as we do in production capacity and quality assurance'' . Haifa is growing substantially, while keeping its pioneering spirit and innovative approach. This would play a vital role in the decision-making between the fertiliser requirement and the water application for growers. it would improve operational and fertiliser use efficiencies, with the ability for growers to easily make quick adjustments to application rates as water applications change, while data also could be stored for later use.
Haifa NutriNet is ideally suited to laptop and desktop computers. It supports all common measuring unit systems and features a multilingual interface.
Want to try it also? Click here: NutriNet™ Plant Nutrition Expert System