Over production means lost of income in the Tomato crop
The vegetables profitability had been severely affected in all Mexico but mainly in the North West of the Country, but this time not because of frosts or droughts like other years but due to an over production and lack of organization of the tomato growers which meant a 20% higher production vs 2011.
The national production of vegetables could reach 2.6 millon tons against the usual of 2.2 millon, what is provoking a severe decrease on the prices which are 50% lower than its lowest in 2010 when there was one of the best harvest of the last 10 years , with a production of 2.27 millon tons.
The increase of protected areas and greenhouses in more than 1000 hcts in the last year, meant seven times more yield of the plant so the lack of diversification is affecting more than 110,thousand growers all around, who are not able to sell their product in more than $ 5 dollar per box, which it is not enough to cover the production costs. The average price in the previous seasons were around $ 18 U.S. Dlls per box, and the lowest price in recent years was higher than $ 10 Dlls, so then the situation is dramatic. Growers organizations are trying to convince growers to look for other crops in order to avoid this situation will remain in the future years.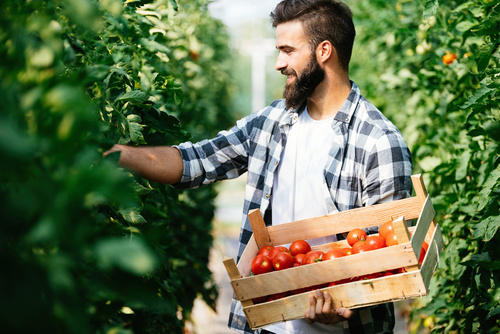 Related articles:
Tomato Fertilizer | How to grow tomato & Growing Tomato | Plant Nutrition & Plant Fertilizer | Foliar Feeding | Nutrient Deficiency