You are here
Screen analysis
Total Organic Nitrogen (N) 8.3%
Total Organic Nitrogen (N) water-soluble 8.3%
Total Organic Carbon (TOC) by biological origin 26.5%
Free Amino Acid >8%
Total Amino Acid & Peptides 44.4%
Specific weight 1.23-1.25 kg/L
Primary sources of nutrients
Peptides and free Amino Acids enriched with bio-activators
Applications
HaifaStim™ Vigor is recommended whenever a rapid vegetative growth is desired, and when aiming to get high yield. It is also recommended to apply HaifaStim™ Vigor in situations of abiotic stress, especially in greenhouses.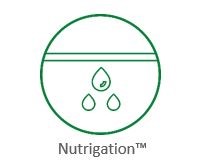 Find the dealer near you
Contact us
Get the very latest from Haifa
The Haifa newsletter keeps you updated on advanced plant nutrition information,
and provides the latest news & events you and your crops should know about.