HaifaStim™ Vigor Verbessert die Nährstoffaufnahme und die Effizienz der Nutzung
You are here
Screen analysis
Organischer Gesamtstickstoff (N) 8.3%
Organischer Gesamtstickstoff (N) wasserlöslich 8.3%
Gesamt organischer Kohlenstoff (TOC) aus biol. Ursprung 26.5%
Freie Aminosäuren >8%
Gesamt Aminosäuren und Peptide 44.4%
Dichte 1.23-1.25 kg/L
Primary sources of nutrients
Peptide und freie Aminosäuren, angereichert mit Bioaktivatoren
Anwendungen
HaifaStim™ Vigor wird empfohlen, wenn ein schnelles vegetatives Wachstum gewünscht ist und wenn ein hoher Ertrag angestrebt wird. Es wird auch empfohlen, HaifaStim™ Vigor in Situationen mit abiotischem Stress.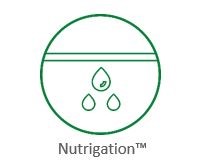 Find the dealer near you
Contact us
Get the very latest from Haifa
The Haifa newsletter keeps you updated on advanced plant nutrition information,
and provides the latest news & events you and your crops should know about.